Free Printable Weekly Planner
Free Printable Weekly Planner
Are you willing to know about a week and want help in selecting the right monthly planner and weekly Planner that help you in creating your weekly or daily schedule smartly and quickly? After reading this blog, you will gain some knowledge that may help you in the future. Today we will talk about the week, a seven days cycle. The word Week comes the old English wice finally from common Germanic "wikon" and from the depth of wik, which means move or change.
In other languages like In dutch, it is said week, in French "la Semaine," German" Woche," Greek "evdomáda," Hindi "सप्ताह" and have many names different languages. See More Free Printable Monthly Planner
Single Page Week Planner:
Every day of the week contains some importance and facts let's see them one by one.
Monday – It is the most energetic and beginning day of the week in which a businessman or other workers start their new work.
Tuesday – Tuesday name represents lots of beautiful meaning like Norse God of Single Combat, Victory, and Heroic Glory.
Wednesday – It comes in the middle of the working days and named after Woden, an important god in the German Pantheon.
Thursday – For Christian lore, Thursday is the heaven day and most particular in their tradition.
Friday – According to the astrology, Friday represents the planet, Venus
Saturday – Saturday name comes from the Saturn, and In Korea, it is also called earth day
Sunday – Mainly it is considered as the last day of the week, but in many countries, it is the first day of the week and the Sunday name taken from the sun.
Now you know how special each day, and it's our responsibility to utilize each day very smartly because once the day goes, it never comes back. For well organizing of the day, we available you types of monthly, weekly, hourly templates, which helps you in remembering your task.
If you don't want too much planning or want to see just highlights of your weekly routine, then this single page week planner matches your criteria. Just highlights the main goals and take a glance at any time. You may download these templates in Either PDF or MS Word format, which you live the most.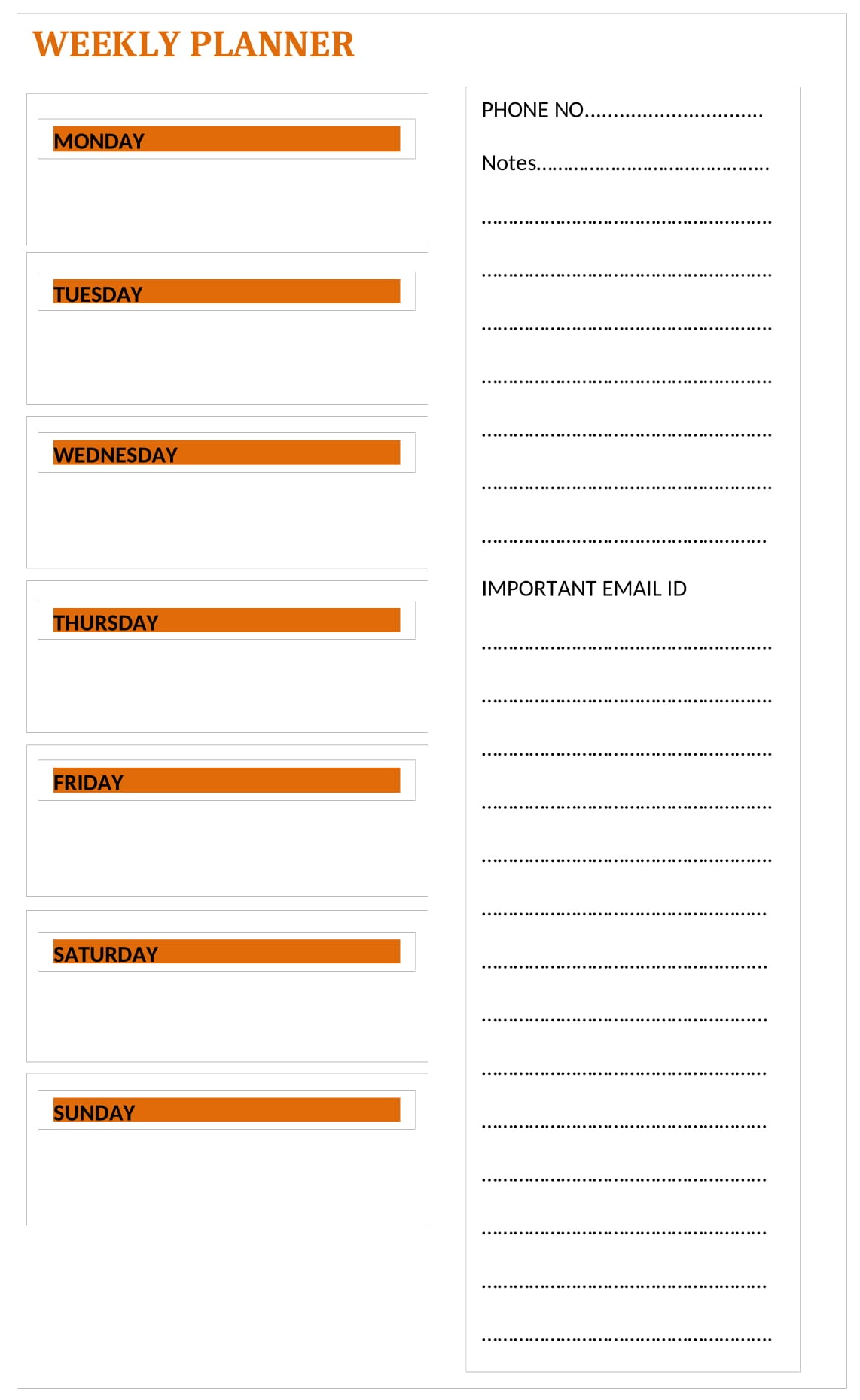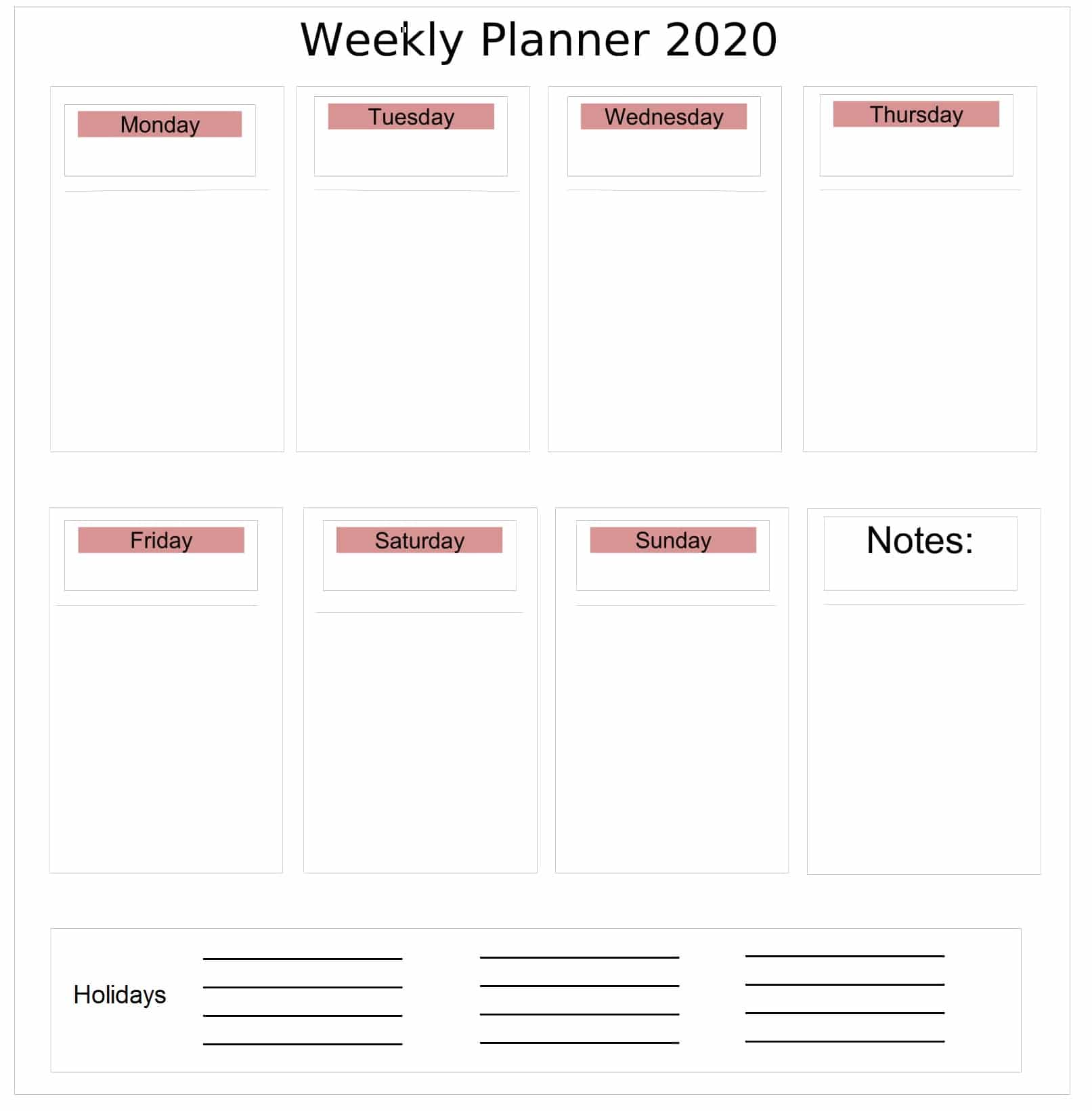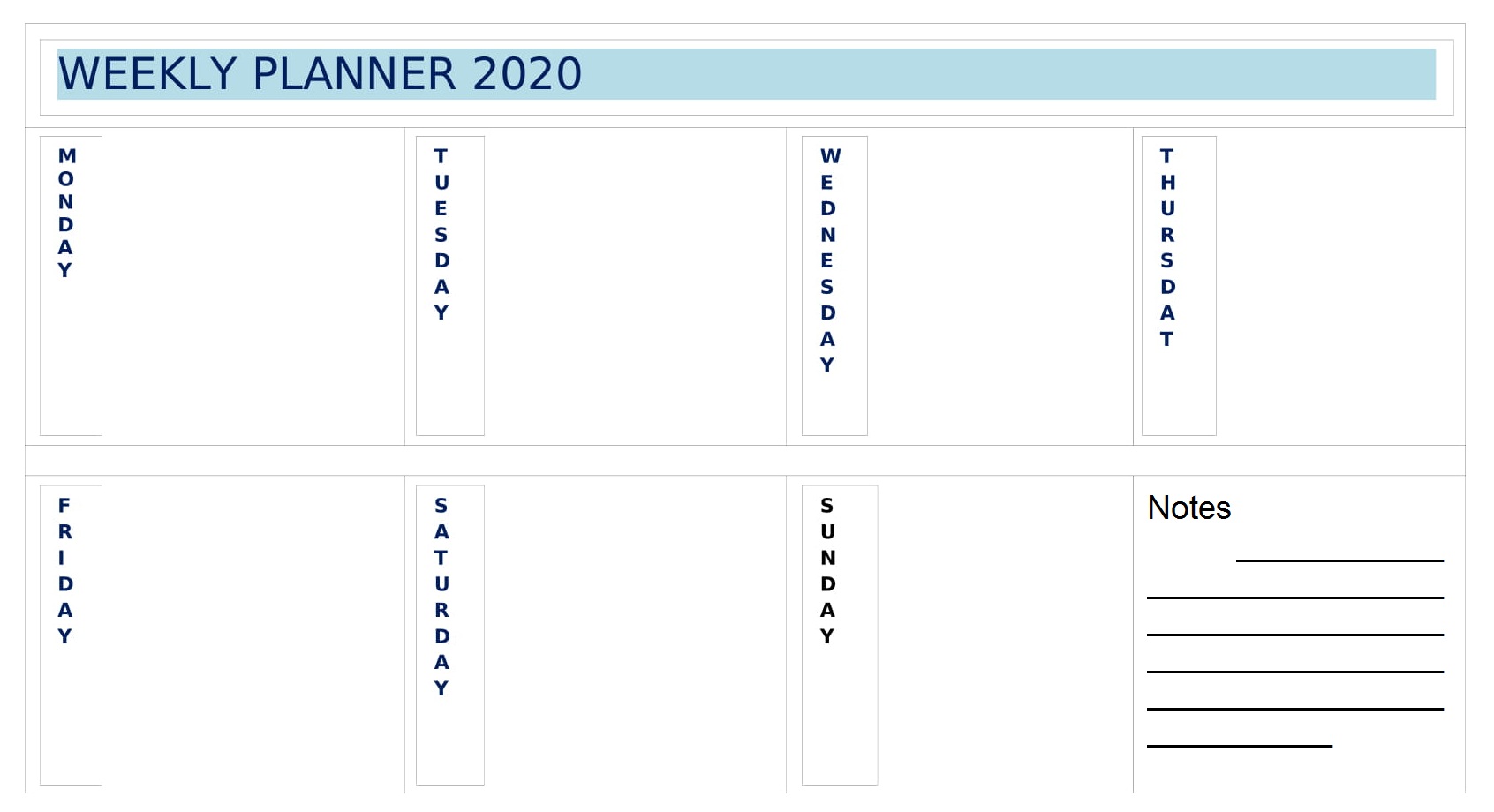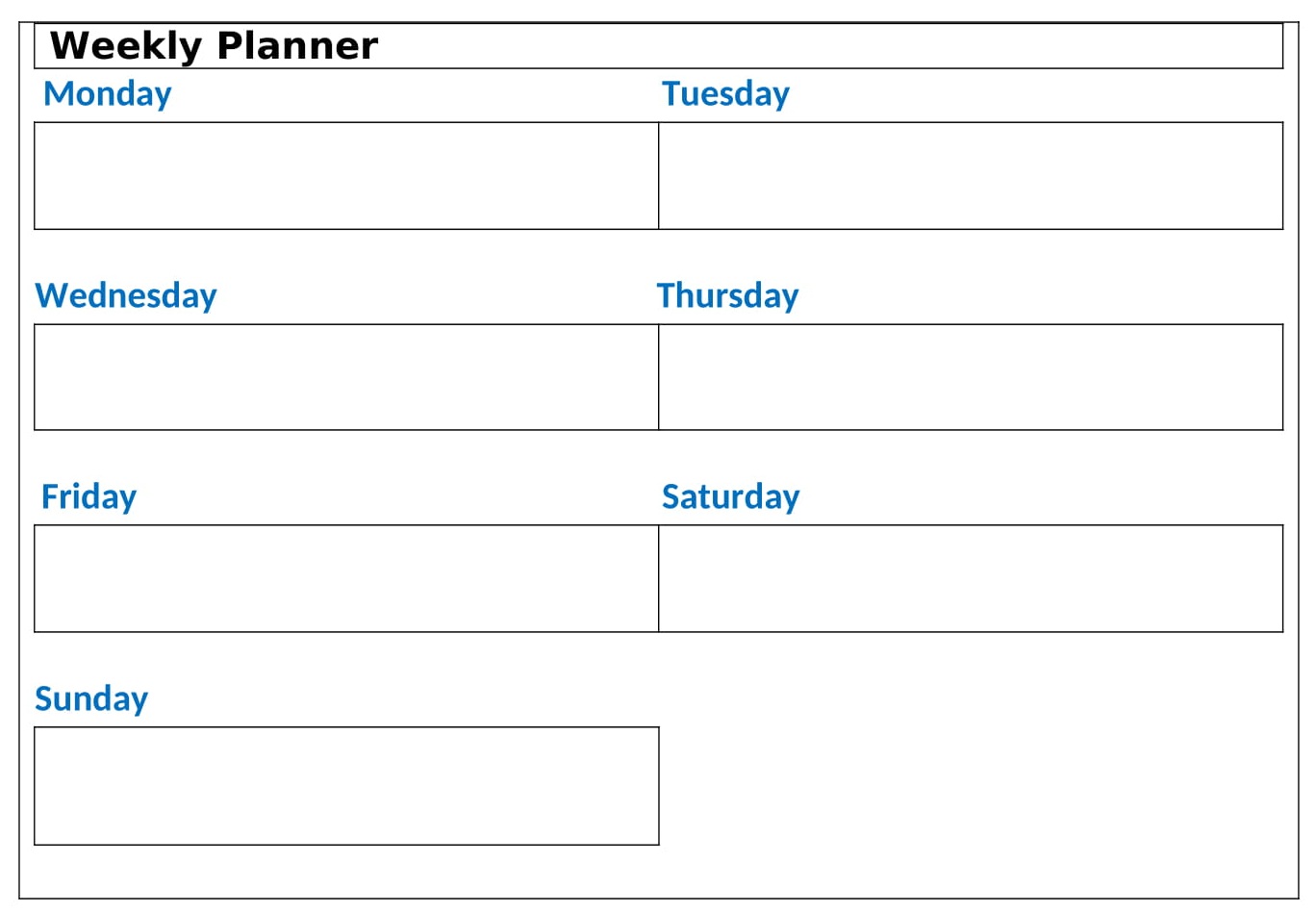 Multiple Pages Week Planners
This template is quite different from other templates, and I think you like this type most from all the samples. It has a separate sheet of various tasks like on the first page will write all meetings of the whole week same as on the second page you can write all the birthdays which are coming this week, same as on the third page for events and many more. Due to its customization property, you can change the color, border, size, font, and many more, which your eyes love.
Plan Each Day Separately:
Do you imagine something in which you can list each day's task in separate pages? Then, here, your Imagination becomes a reality. Visit our site and check out the elegant and perfect template for your use. These are customization so that you may add phone no, emails, or any other relevant details at the header or footer of the template.
Plan Your Week Hourly:
You find difficulty in remembering your work on an hourly basis of the week; then, this is the most convenient option that we created for your type of people. Just check out the Hourly template of the week and direct download. Use it as a wallpaper on your mobile or laptop or may take out the print.