Free Download February 2021 Calendar Monthly Template
February 2021 Calendar
All about February 2021 Calendar: History, Days, Calendar & Festivals
What are we celebrating in February? What is February famous for? Is it famous for its 28 days month or the month of love? These are some questions that always hunt our brains. Today on this blog we will discuss February month, its history, famous dates, holidays, and the February 2021 Calendar.
History of February
February comes from the Latin word februa, meaning "to cleanse." February month was named after the Roman februalia, a month-long festival of purification and reconciliation.
It is known that it is the only month of the year with less than 30 days and it was the second month in the Julius calendar, which preceded the Gregorian calendar.
Free Download February 2021 Calendar With Holidays
Keeping up with the important times and the hectic pace of life can be challenging! There are many meetings, activities, and reminders to keep up with the time must be in our mind. And, with our ever-changing world, how can you keep all the moving parts of your system up to date? Yes, you need a calendar to organize it. And we are very happy to help you out with it.
We will not miss a chance to mention all of our calendars, including our printed 2021 calendar. Totally free to view, download, and print. Let those days of chaos and confusion be a thing of the past because we have our 2021 calendar available in .pdf and .png downloads right now, so you don't have to go anywhere for updates and attractive calendars.
Check out next month March 2021 Calendar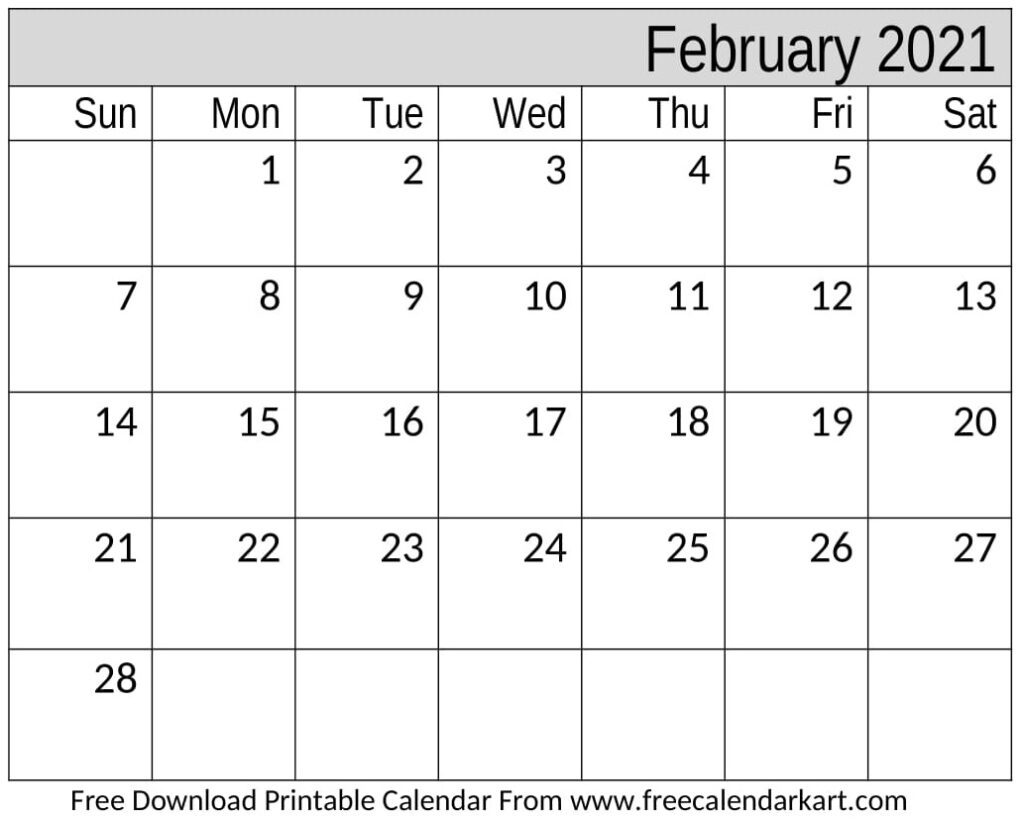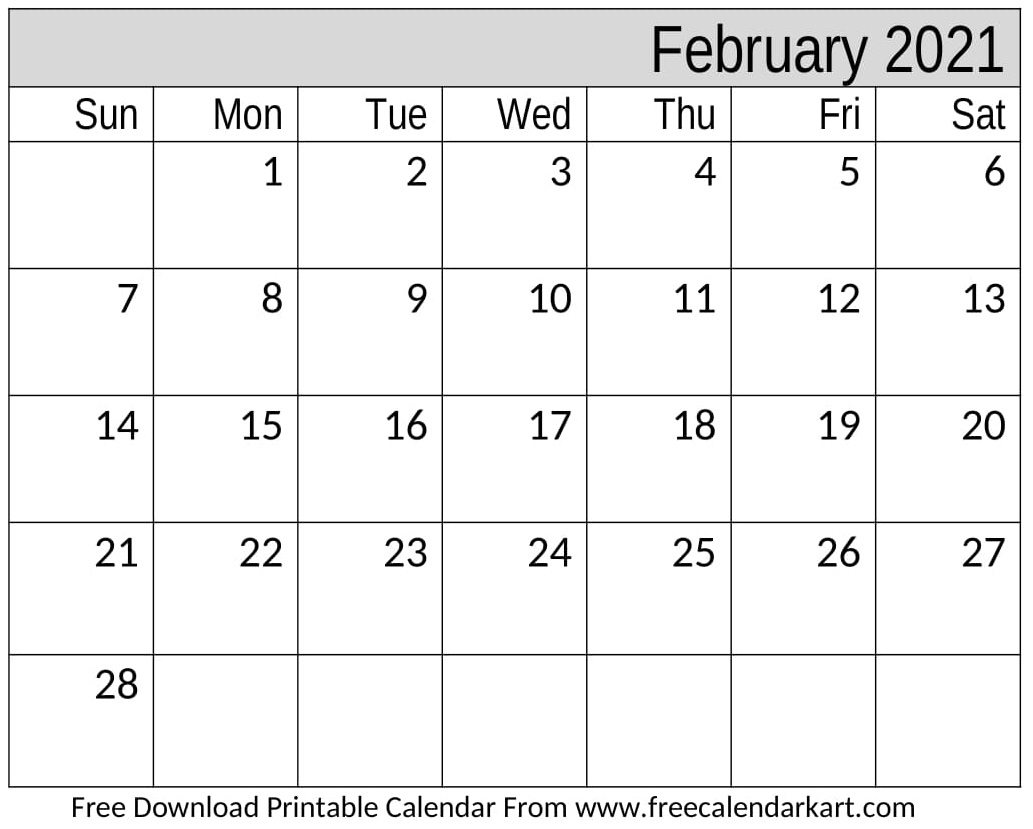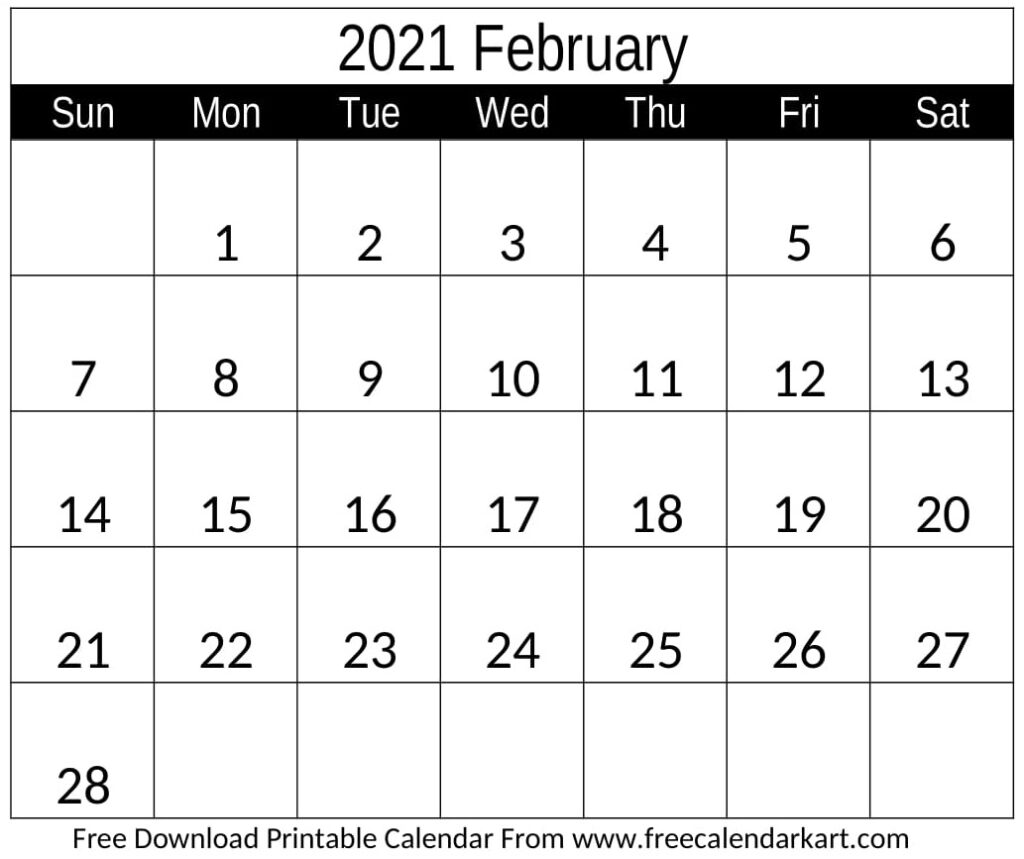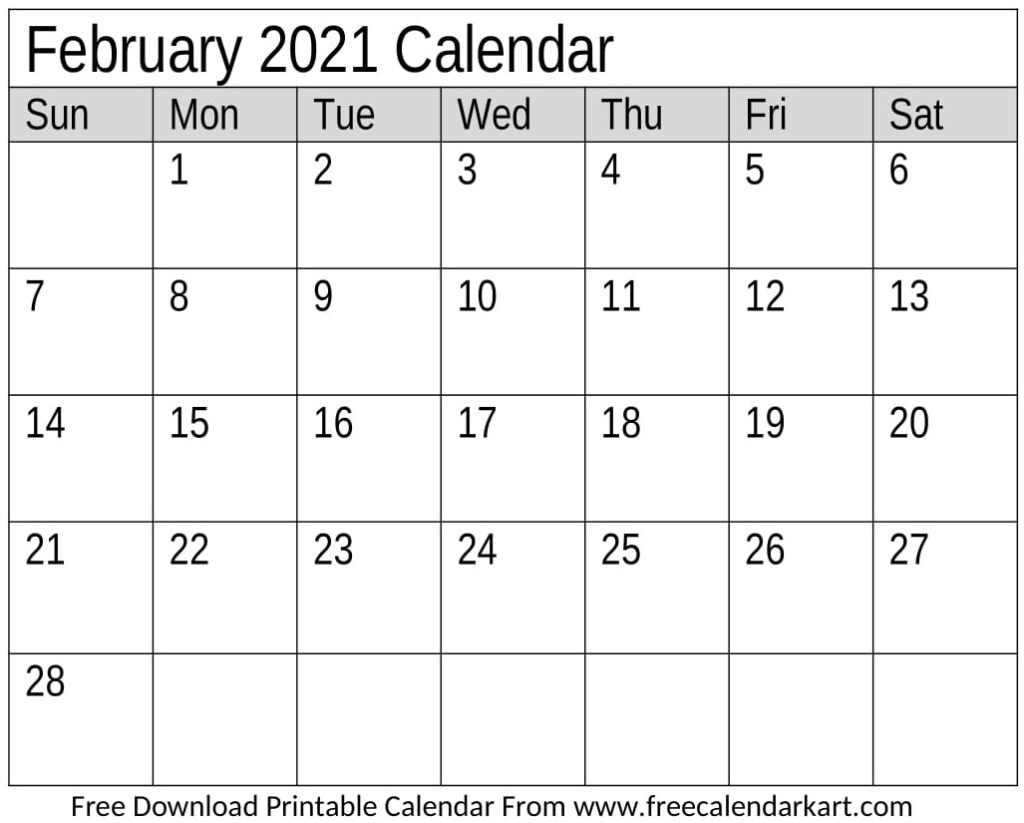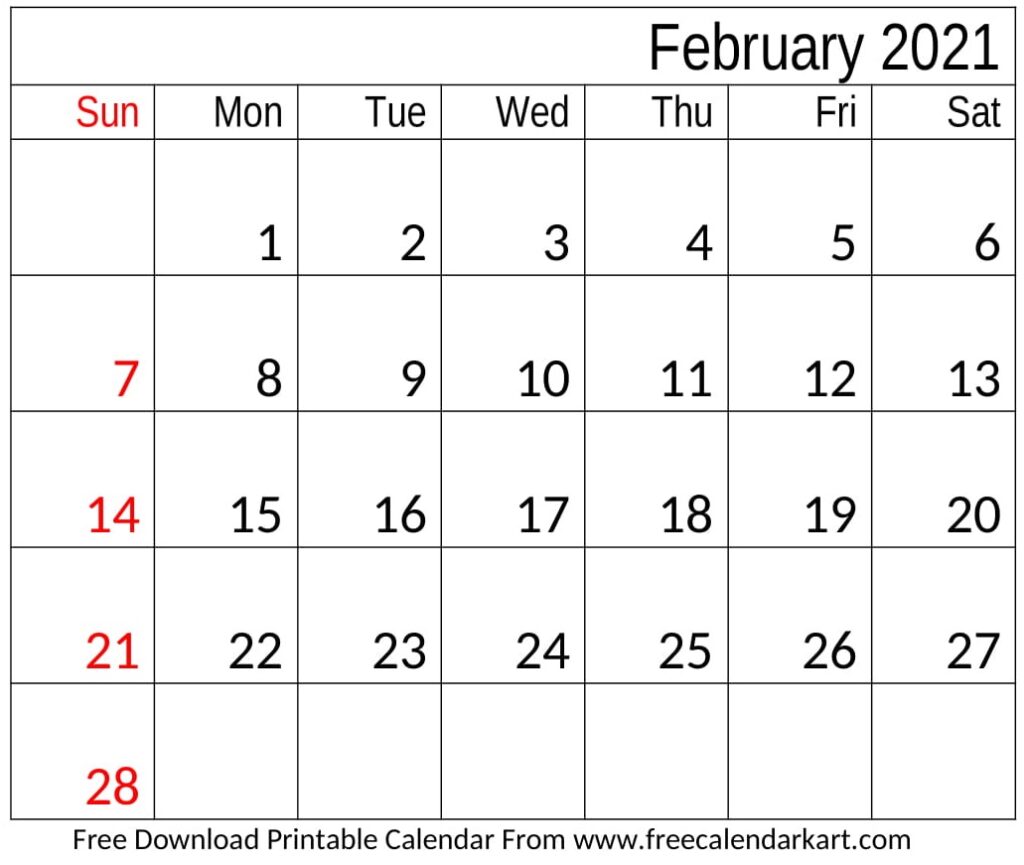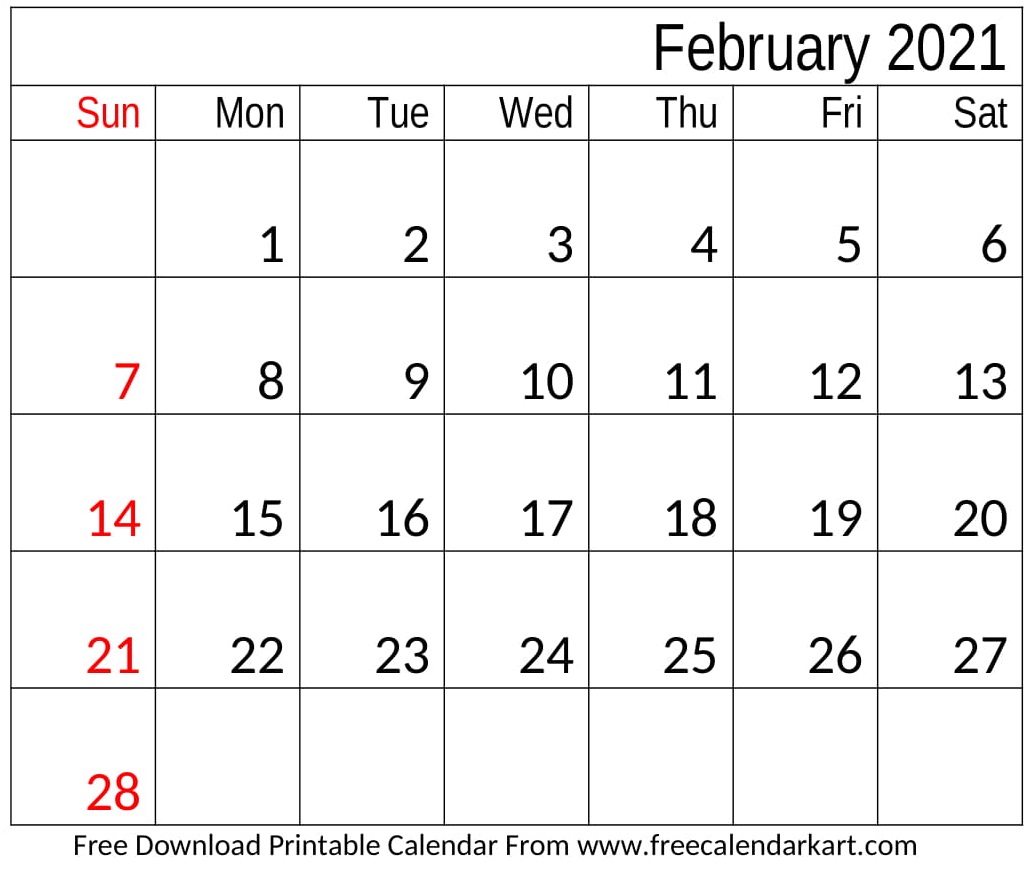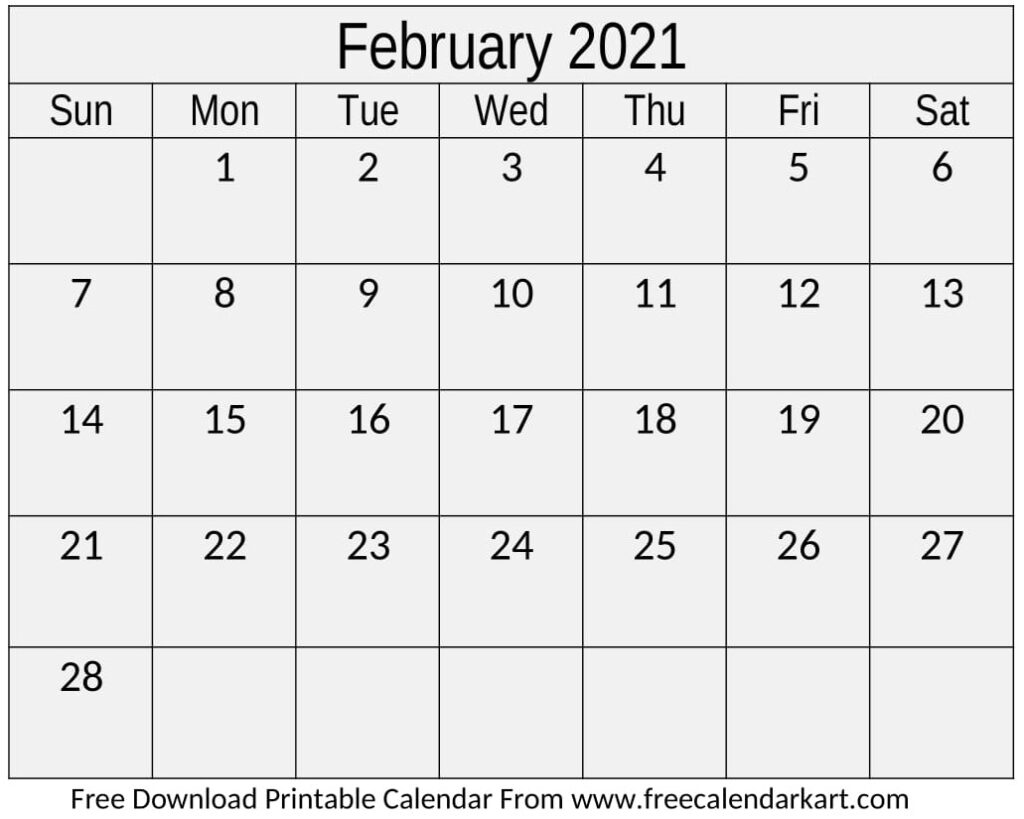 Free Download February Calendar 2021 Monthly Template
You can print a calendar and paste your reference all year round, download it and type holidays and additional commitments so that for your ease, and make it back to your desktop or phone, so you could never miss an important day and date and of course someone's birthday again.
There are many important days celebrated all over the world in February viz. National Freedom Day, Abraham Lincoln's Birthday, Bubble Gum Day, Valentine's day, etc. Let's discuss:-
National Freedom Day – National Freedom Day was established in 1948 to remind us that America stands for, and is a symbol of the freedom of all people. The roots of this special day come directly from the end of slavery and the signing of the 13th Amendment to Prohibit Slavery.
Abraham Lincoln's Birthday – February 12. The date of Abraham Lincoln's actual birthday, But In modern times, President Lincoln and all other U.S.
Bubble Gum Day – Celebrated on the first Friday of February, Originally this day was set for schools. However, libraries, clubs, and community groups can participate. Even entrepreneurs are encouraged to do a Bubble Gum Day event.
Valentine's Day – Celebrated on 14th February, a day of love, Valentine's Day traditions are extensive and numerous. It is time to exchange cards or small gifts. Chocolate, flowers, jewelry, and dinner are great songs for this holiday.
Important festivals of February
RIO Carnival                      24-28 Feb

Thaipusam (Malaysia)     09 Feb

Carnival of Venice            16 Feb

Mardi Grass (USA)            25 Feb