Free Printable June 2021 Calendar | Free Calendar Kart
June 2021 Calendar
Unable to find a June 2021 Calendar, If yes, then click on the given below link and download the free monthly and yearly calendar as many as you can. Filled with facts and a holiday list, our calendars are best for your daily, weekly, monthly, and yearly plans. Furthermore, you can mark important events such as birthday parties, weekend trips, wedding anniversaries, in-house parties, etc. Just download, customize it as per your need and get a print.
You can view our calendars in different formats and get a traditional print of 8.5″ x 11″ inch paper. Our June 2021 Calendar With Holidays is available in PNG, PDF, JPG, and Word, Excel format, which can be easily downloaded and viewed with Adobe Reader. You just need to download and customize the calendar accordingly. You can also note down the important events and holidays and resize them as per your need. 
TEMPLATES
We offer tons of templates to our readers for their ease and convenience. We have a wide range of June 2021 Calendar Templates in different colors and designs with customized settings. From weekly to split year, academic year, fiscal year, we have an infinite number of templates under one roof. 
BLANK CALENDAR 
Various people look for a blank calendar as they desire to fill the data accordingly. For all such users, we have come up with a Blank 2021 Calendar section where they can easily fill in their own data. We also provide a section of a photo where people can add their pictures from their photo gallery. So what are you waiting for? Download a June 2021 Blank Calendar and plan your entire month plan. See More July 2021 Calendar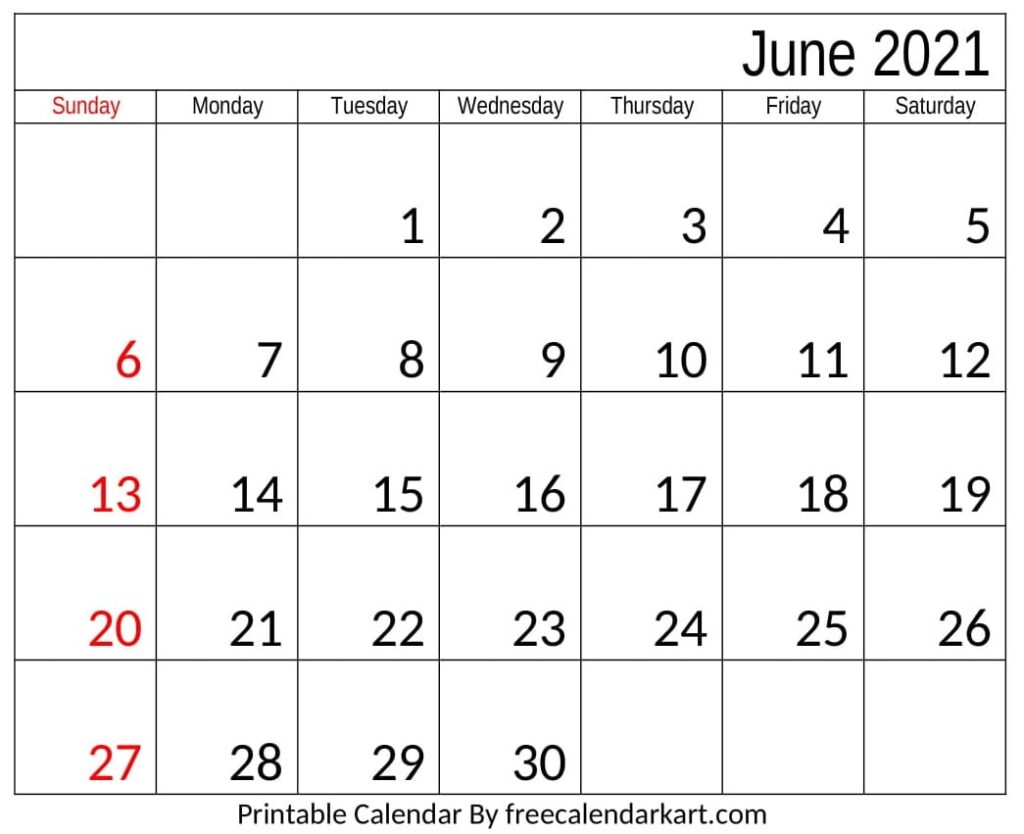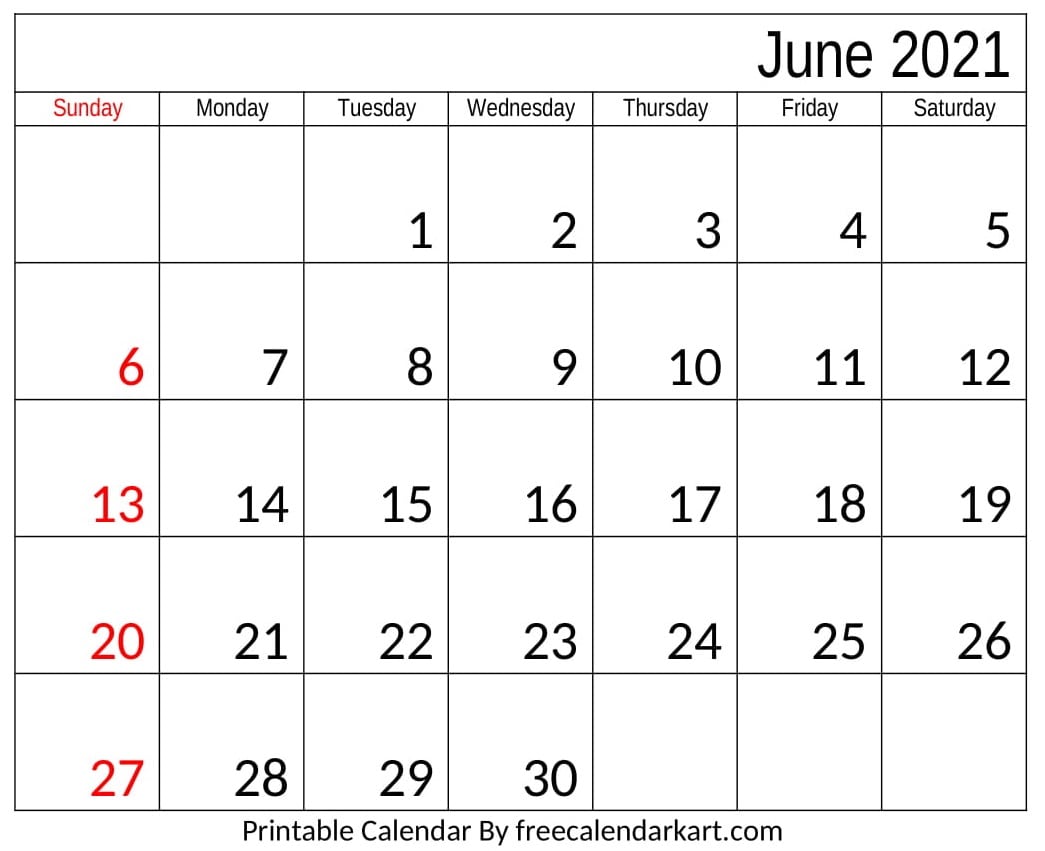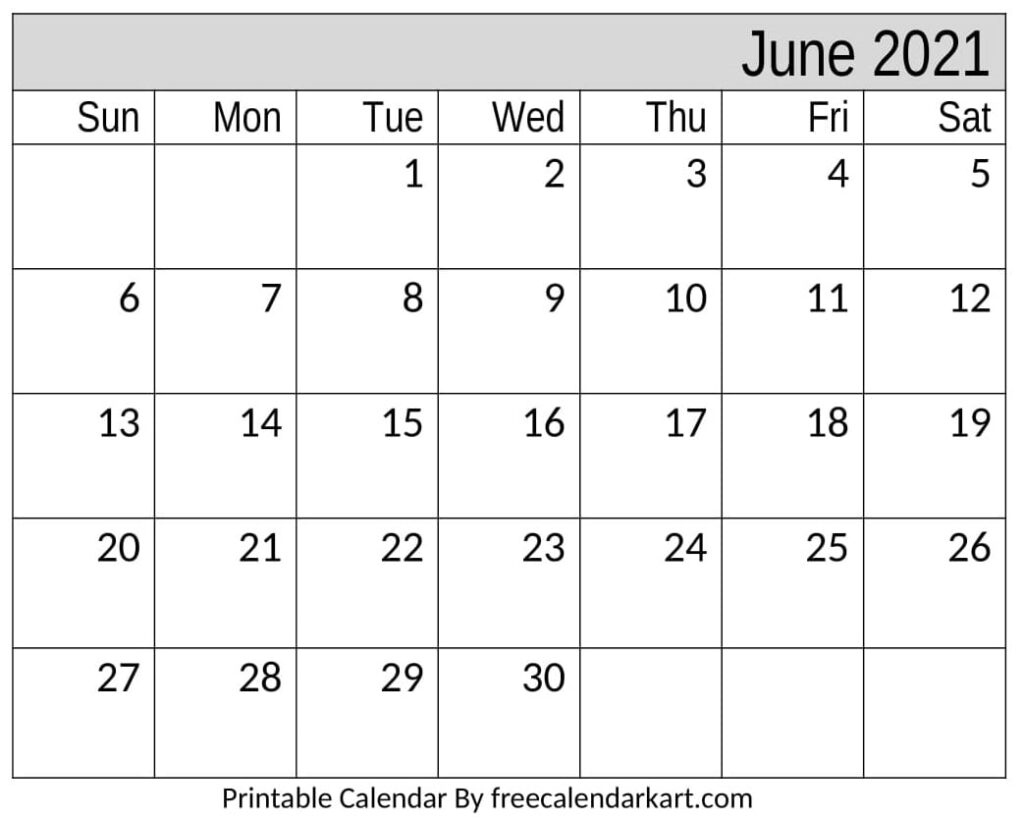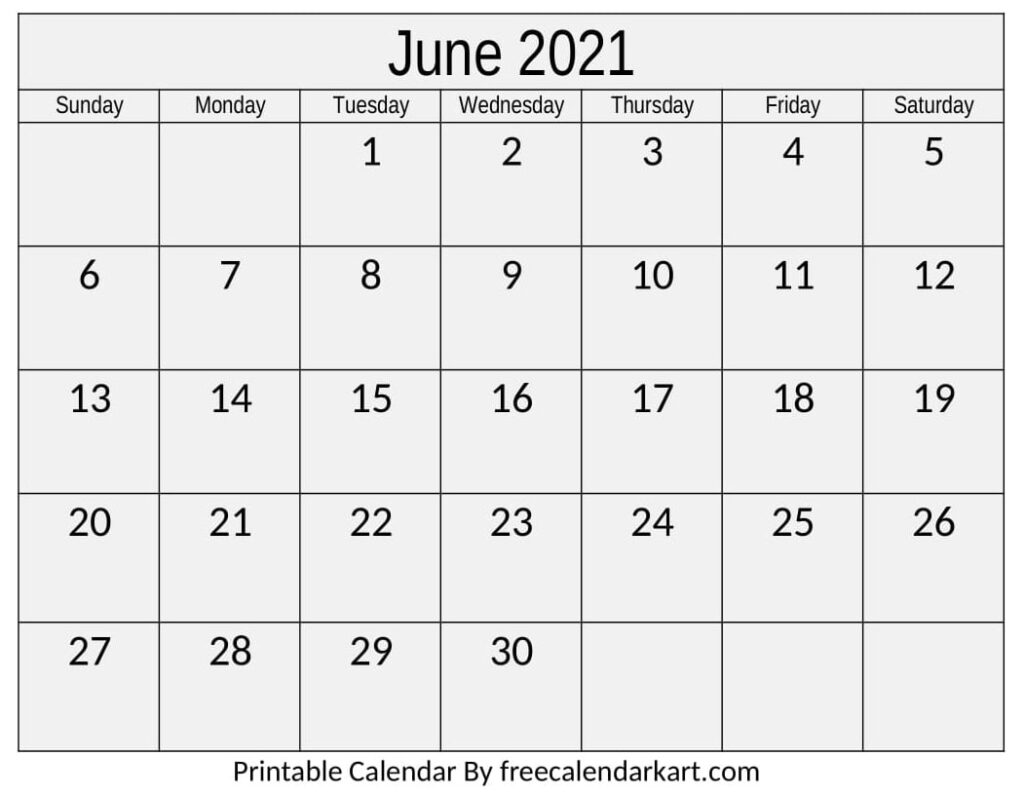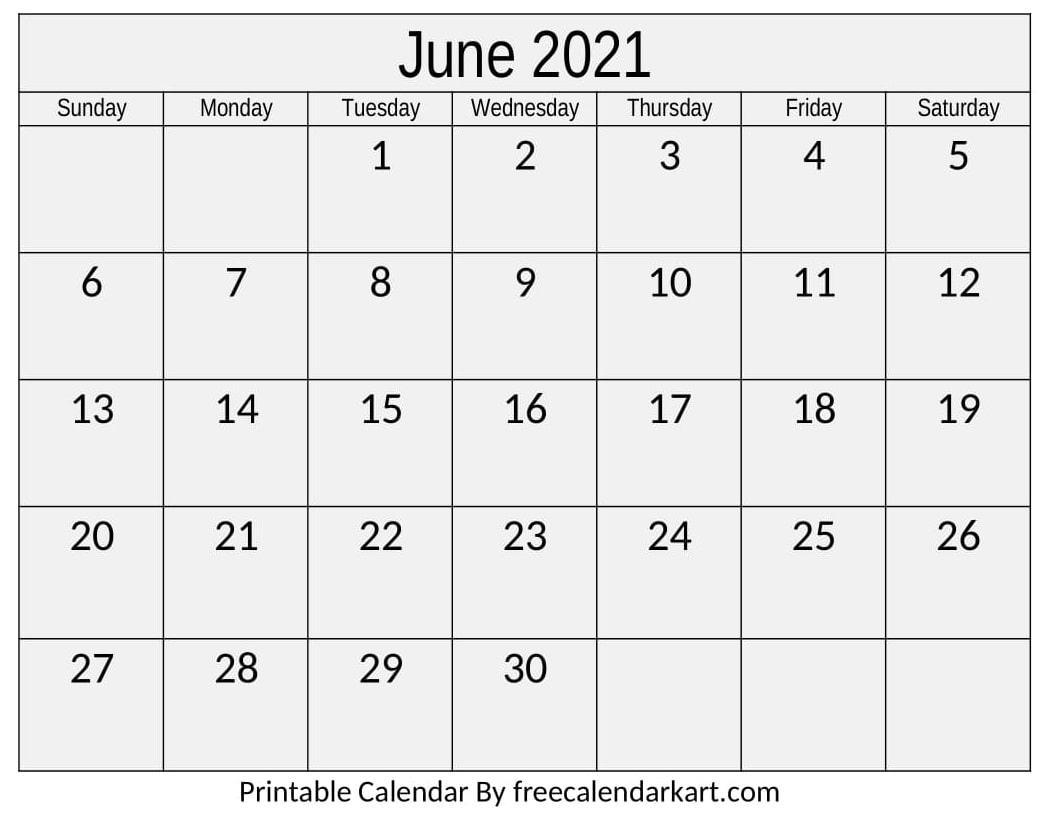 June 2021 Printable Calendar
MONTHLY CALENDAR
We value our readers and aim to provide the best service to all of them. Our monthly calendar contains all the months from January to December with interesting facts and important holidays. Get the entire list by clicking on the download link. 
We regard June as the sixth month of the Gregorian calendar that has 30 days. Couples of theories conflict with the origin of the name. Some say that the month got its name from the Roman Goddess, Juno, who bears marriage and children. While on the other hand, some people admire the fact that the word June is urged by the Latin word, iuniores, meaning younger ones. But both facts indicate a common point that June is the month of birth. The month signifies the beginning of summer on the various continents, and the US people believe it to be the best month to get married. 
If we look back at history, June always went through various transformations, depending upon the versions of calendars. Somewhere it was the fourth month out of seven and only had 29 days. Apart from it, the month has three birthstones, the pearl, the moonstone, and Alexandrite. Moonstone resembles the surface of the moon and is found in blue and white color. 
Pearls are a white color stone that symbolizes pureness and sincerity and is a common wedding gift. You can relate it with June being called the perfect time for the wedding. In addition to these two stones, Alexandrite is a rare found purple color stone. Honeysuckle and rose are the official flowers that signify love and care. Now let us have a look at the holidays of June 2021.
Father's Day – Father's Day is celebrated to respect the effort of every father working day and night to feed their family.