Free Printable April 2021 Calendar
April 2021 Calendar
Browse the exclusive collection of Free Printable April 2021 Calendar of different formats and colors. Our calendars are available to download, and you can customize them according to your need. Our calendars are famous worldwide for their quality and various features.
We offer a variety of customizable April 2021 Calendar Blank so that you can mark your special dates and never let your loved one's expectations down. These calendars are appropriate to fulfill your calendar needs. You can access these calendars for free or print them from anywhere. These calendars are designed with features that make it easy for you to remember important events like birthdays, anniversaries, appointments, meetings, and more. Please visit our April 2021 Calendar With Holidays to get benefits or check our website now. Here we are with the interesting facts and historical knowledge about the month of April.
By the month of April, spring arrives with the promise of a bright sky and Mother Nature has grown the surprises of greenery everywhere. Being the fourth month of the Gregorian calendar, April is the first month consisting of 30 days. Its name April comes from the Latin word 'Aperit'. This came from the goddess Greek "Aphrodite. The Aperit is means to open. It is believed that in this month, our earth begins to open the doors of green trees and charming flowers for the sake of a bright future.
According to the early Roman calendar, April was the second month of the year. Around 450 BC, it was pushed to number four with only 29 days. When Julius Caesar reformed the calendar, he placed January as the first month of the year, and then April comes with 30 days again. 
Check out next month calendar May 2021 Calendar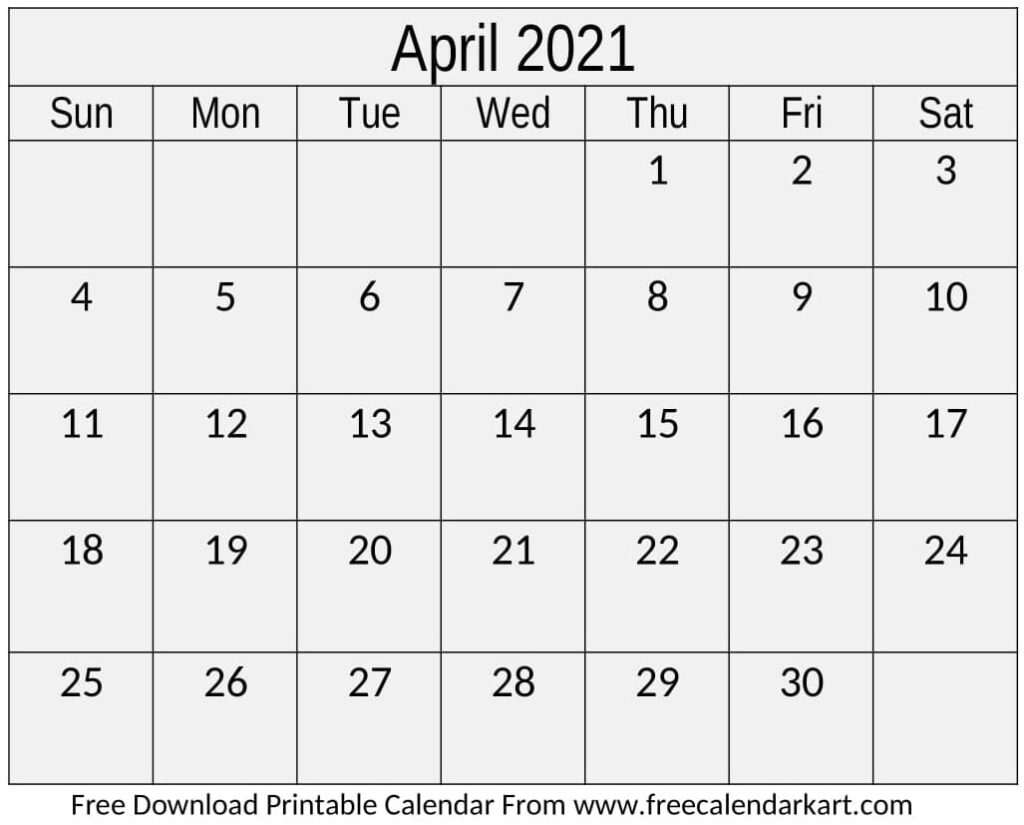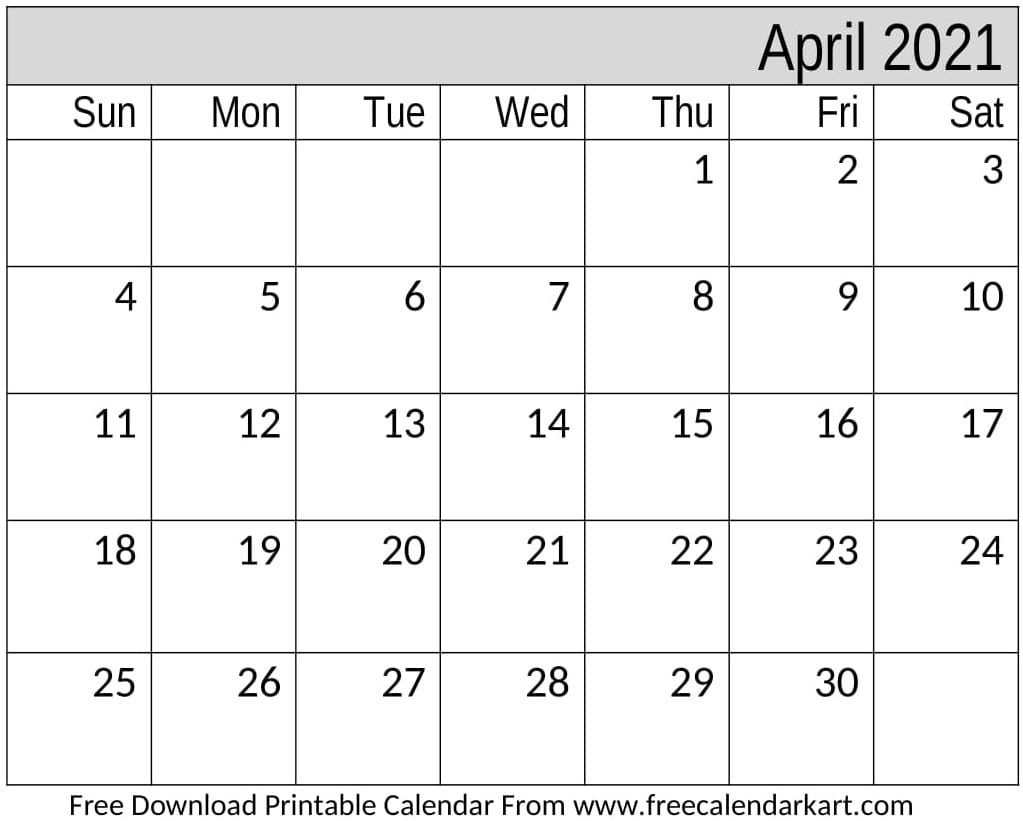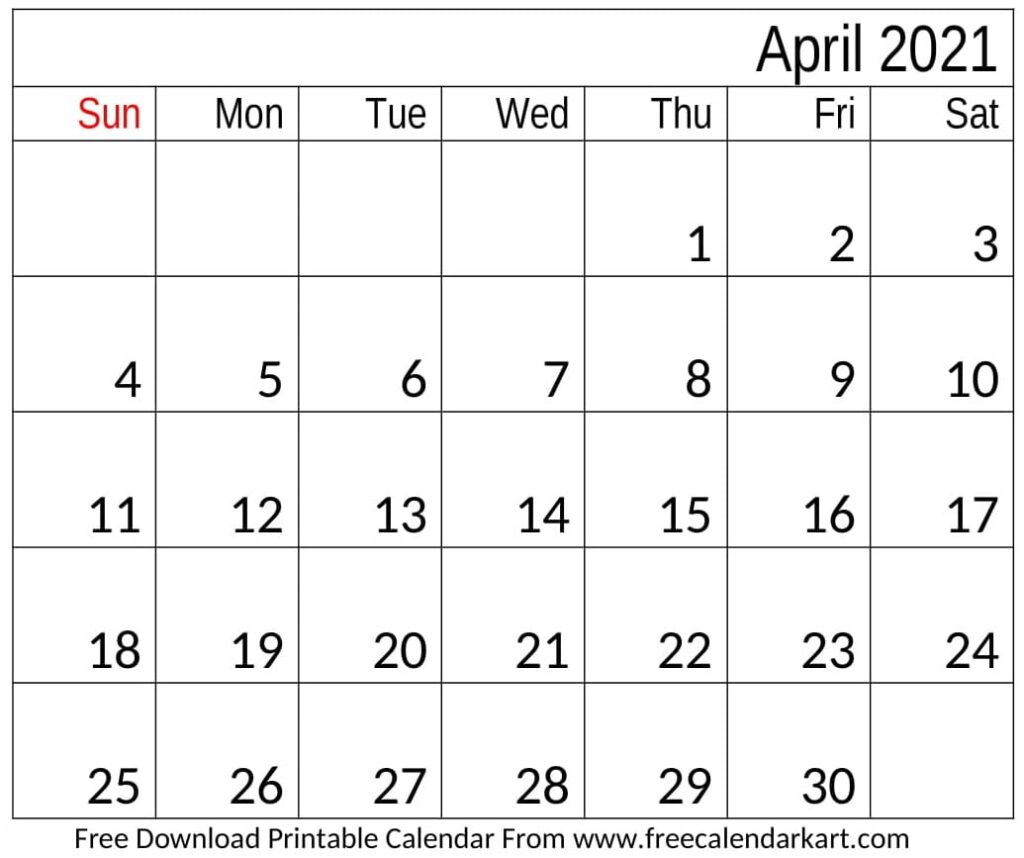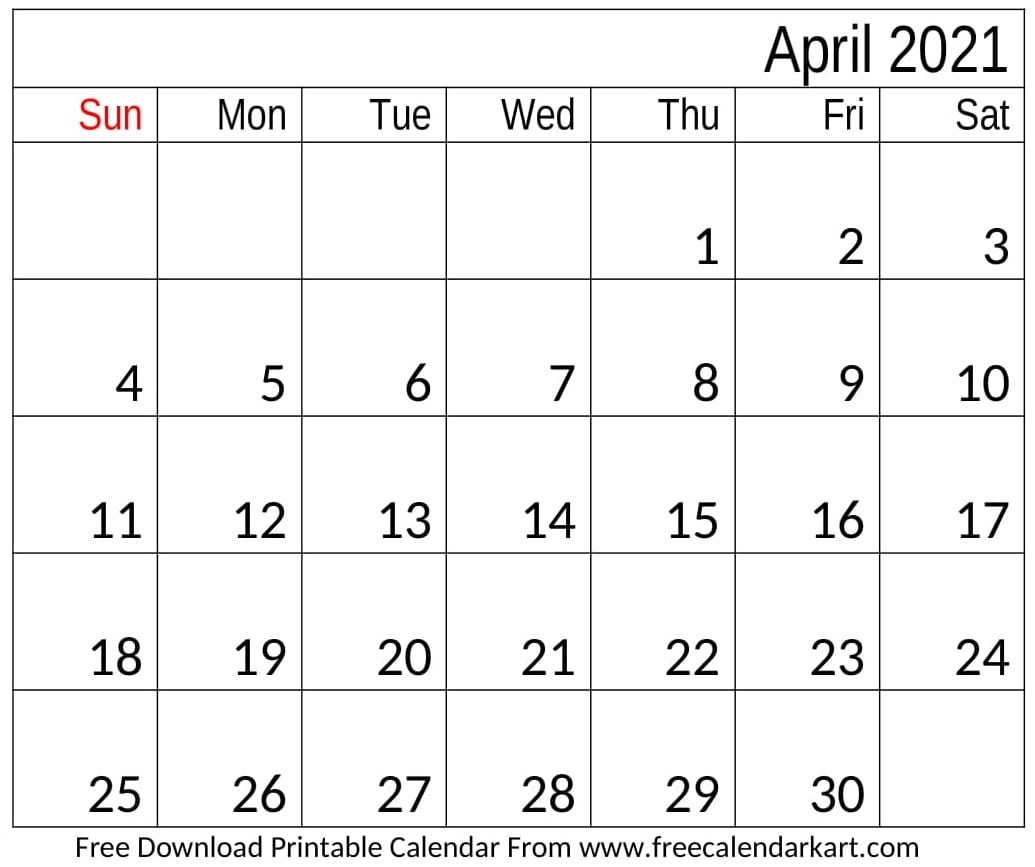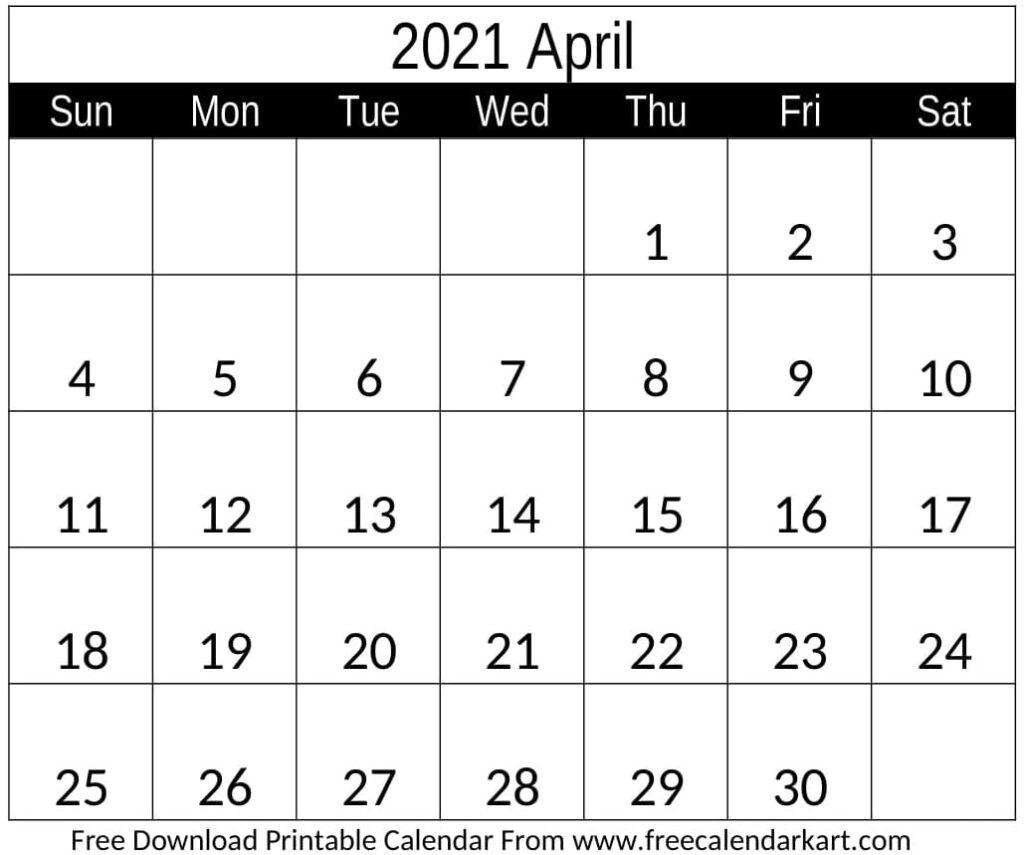 HOLIDAYS IN APRIL 2021
Here we are with the deep knowledge of important days of April month that celebrated worldwide.
Easter Sunday
Easter is a "movable feast" and does not have a fixed date, it is celebrated on the first Sunday after the full moon after the spring equinox. In 2021 Easter Sunday will be celebrated on 4th April. Easter Sunday is a great day in the Christian church. Easter is a Christian holiday that celebrates the belief in the revival of Jesus Christ.
Ramadan
The month of Ramadan is considered very holy. According to the Islamic calendar, it is the ninth month of the year. Ramadan's rules are very difficult, which increases the tolerance of a person. The Islamic calendar is 10 days shorter, so the month of Ramadan according to the English calendar comes 10 days earlier every year.
Saint George's Day
Saint George's Day, which is considered for the Feast of St. George, is celebrated by many countries around the world. In several Christian churches, St. George is celebrated as a feast on 23 April every year. Saint George is considered a patron saint in countries such as England, Spain, and Portugal.
Patriots' Day
Patriots' Day is celebrated as the anniversary of the Battles of Lexington and Concord, it is known as the first battles of the American Revolutionary War On April 19, 1775. Therefore, it is a state holiday which marks a point of pride in Massachusetts, Maine, and Wisconsin.
Confederate Memorial Day
Confederate Memorial Day is celebrated as a day to remember those who laid down their lives in military service for the United States. 26 April is the significant date of Memorial Day 2021.
You can download our calendar for exciting facts and interesting information about every month and date. Visit our website now, and Download a customizable April 2021 Calendar