December 2021 Calendar Printable Template
December 2021 Calendar
Are you also missing out on your plans, no wonder all you need is a monthly calendar; yes we are here offering you a December 2021 Calendar. A calendar is of so much use, you do not just keep track of days and dates also you can mark important dates. There are so many events and parties that we often tend to miss out because of an unorganized day or a week. With the help of a monthly calendar, you can easily organize and plan your days in advance and never miss out on anything.
December 2021 Printable Calendar
We are providing you with a Free Printable December 2021 Calendar, all you have to do is simply go to our website and click download. You can get PDF, PNG, JPG, WORD, EXCEL, and GIF files as per your requirement. You will need to have two things, the very first is an adobe reader to get access to the downloaded calendar, and the second thing is a traditional printer with a paper of 8.5" x 11''. This will help you get a perfect size calendar to personalize it according to your plans and needs. Check out the coming month calendar in advance January 2022 Calendar
See More December 2021 Calendar With Holidays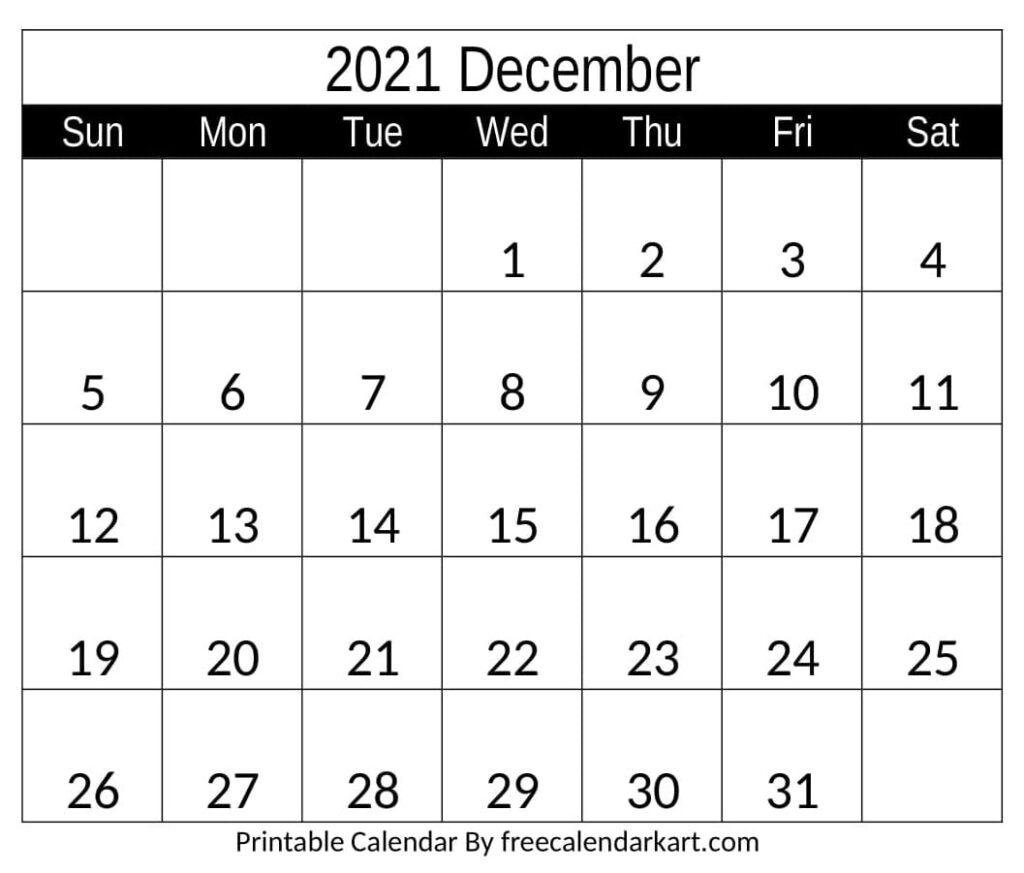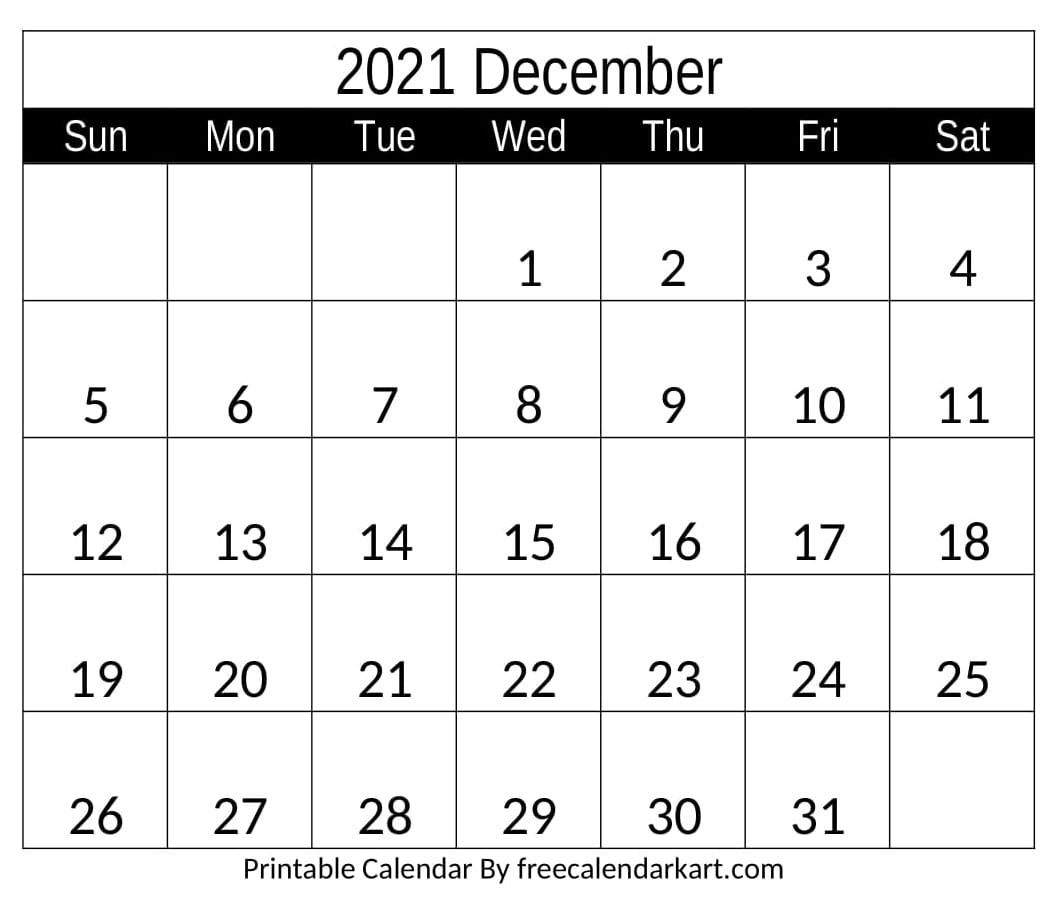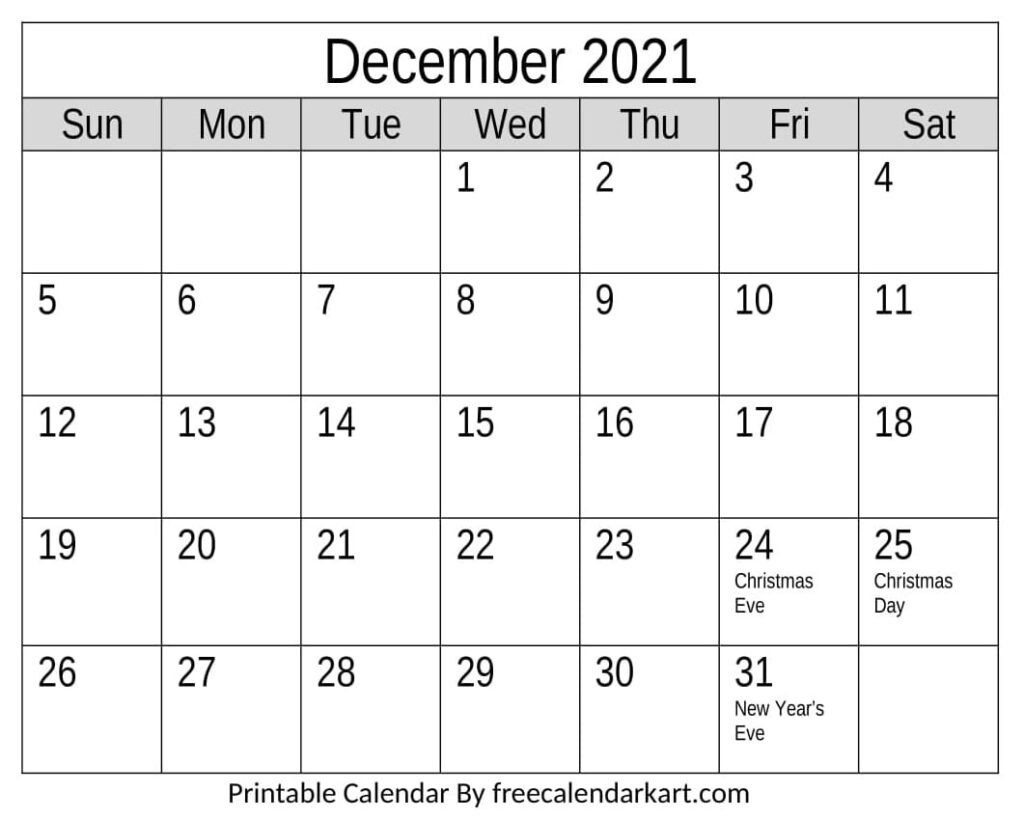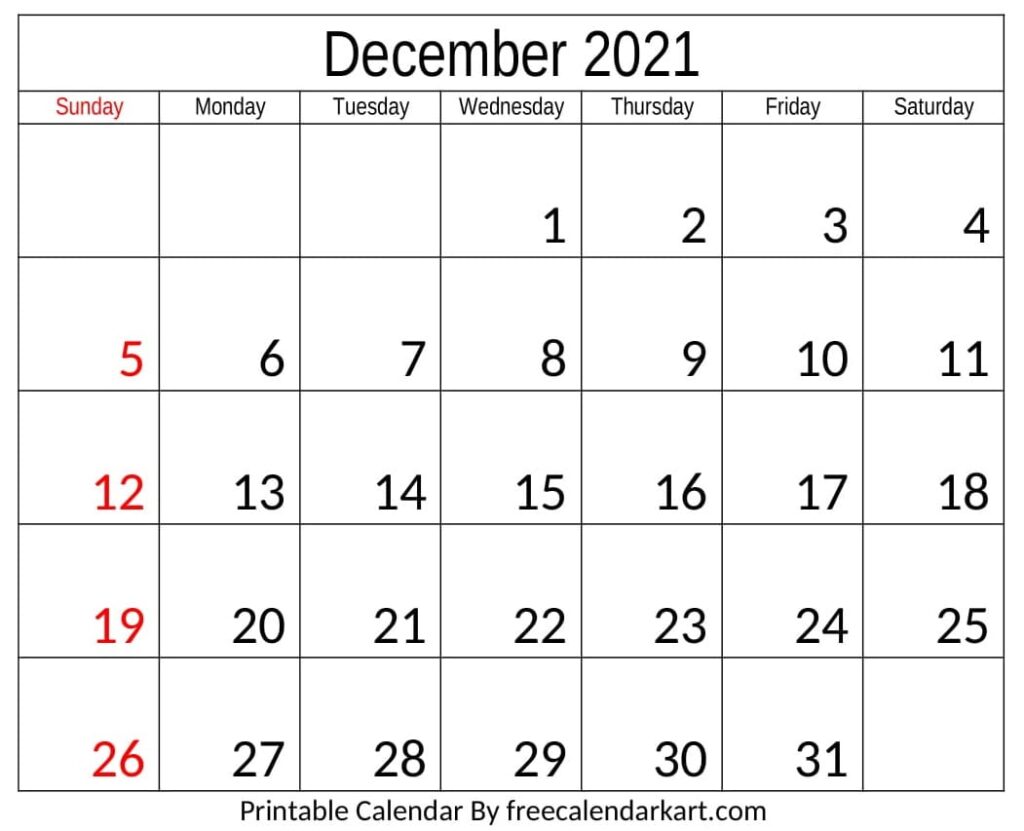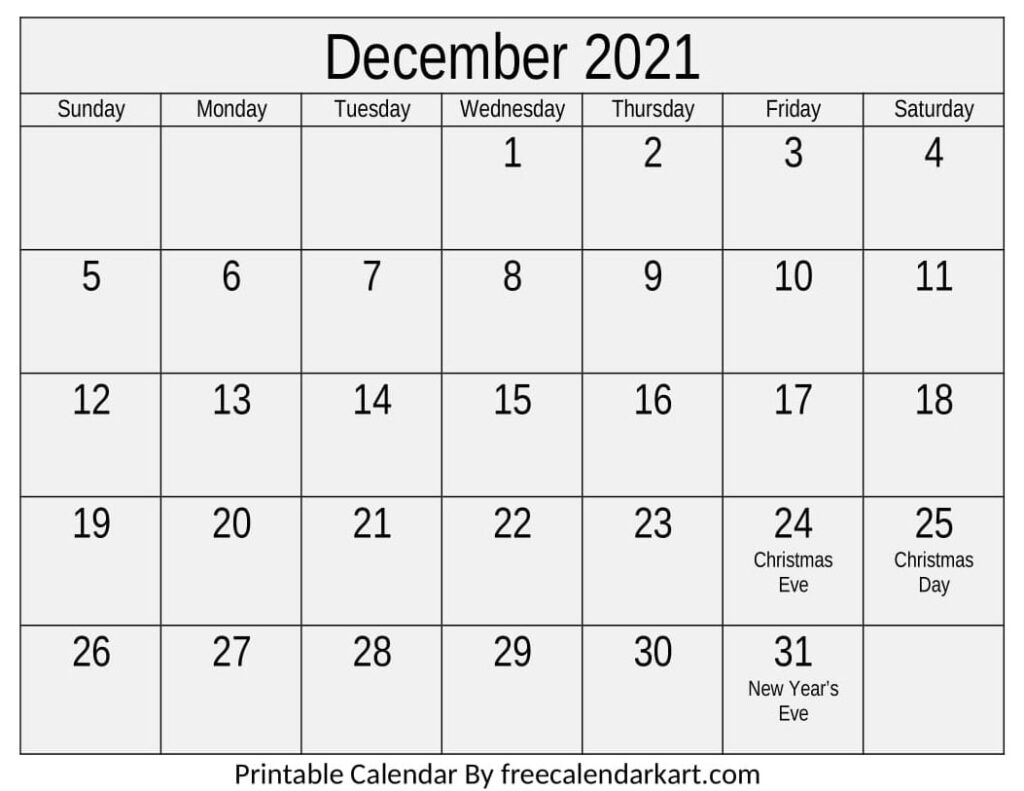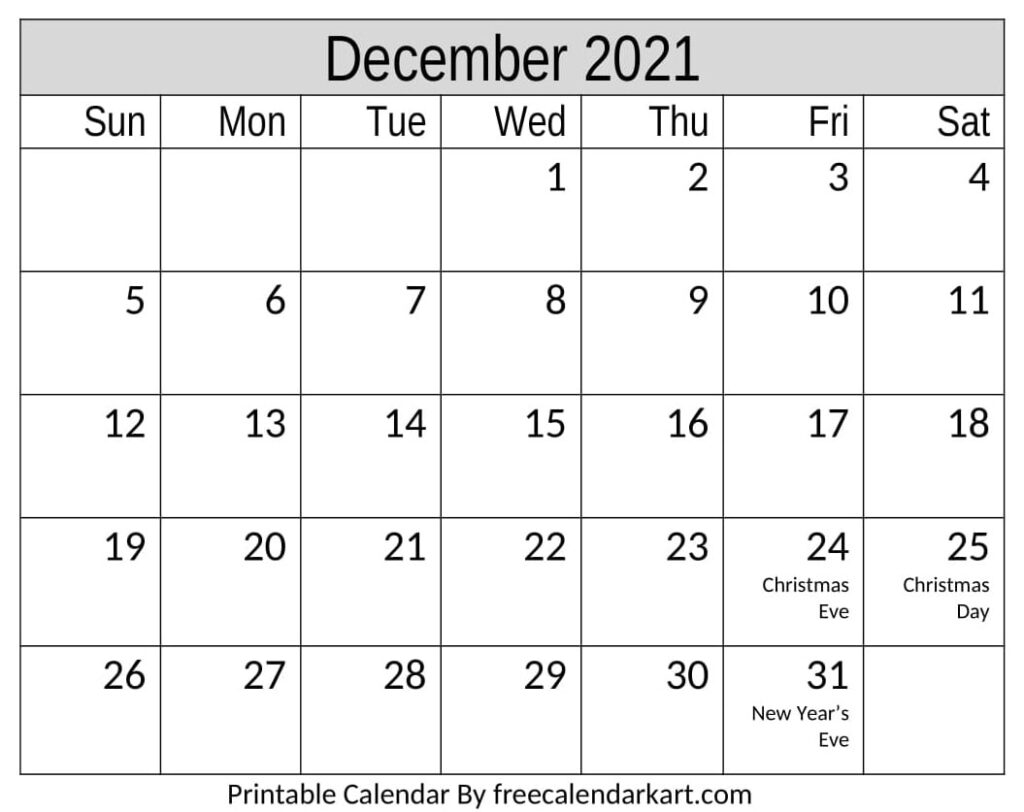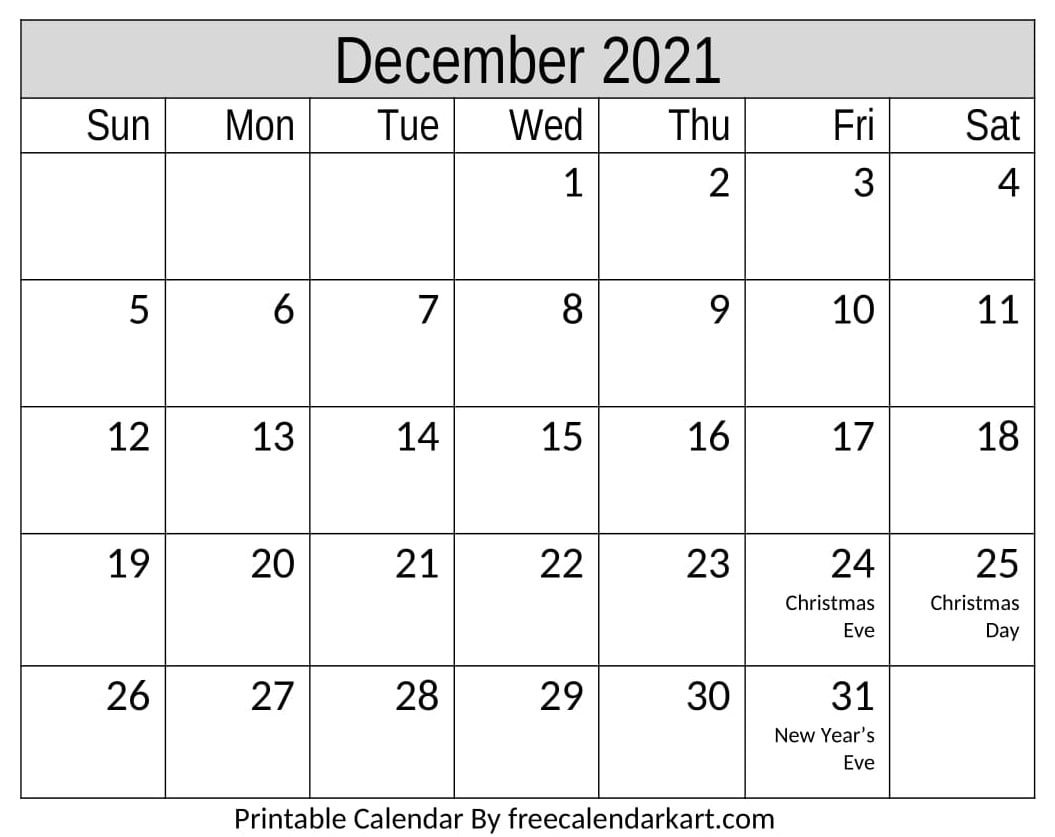 Blank Calendar
We are offering you a December 2021 Blank Calendar, so that you can easily plan and customize your calendar according to your events and special days. A blank calendar is very helpful to manage and plan, and you can write your plans and put them in front of your desk or table to keep you reminded of your important plans.
There are so many stories behind the name of the month and one of them comes in the light from Roman history. Earlier the Roman calendar had 10 months and December was the last month of the calendar. The prefix "dec" is known to have 10 shapes or sides and this is how the month got its name December. All though, December is no more the 10th month but it is still stuck with its historic name.
According to the Gregorian calendar, December is the onset of winter in the northern hemisphere but it is not true for the other parts of the world. As there are some places where people are seen chilling on the beachside in December.
December Holidays
Check out the list of important dates and holidays that makes December a special month. Download a December 2021 Calendar with Holidays to make your last month the best of all.
Christmas – Christmas marks the birth anniversary of Lord Jesus Christ and is the biggest Christian holiday celebrated all along with the world. It is celebrated every 25th of December and is the last festival of every year.
A well-planned day, the month is always helpful in all ways. You can keep track of the days and plan your work and leisure according to your suitability. It's always good to be organized and pre-planned for any work. All you have to do is simply go to our website and click to download the December 2021 Calendar.