Happy Independence Day Quotes In English and Hindi
Happy Independence Day
Introduction of Independence Day – After the slavery of the centuries, on 15th August 1947, India was liberated. First, we were slaves of the British. All Indians were troubled by their increasing atrocities, and then the flames of revolt broke out and many heroes of the country made a bet on life, made bullets, and finally got peace after independence. On 15 August our country got liberated, so it is called Independence Day.
Everyone was against the British with atrocities and inhuman behavior and became determined to get rid of it. Subhash Chandra Bose, Bhagat Singh, Chandrashekhar Azad spread the fire of revolution and sacrificed their life. After this, Sardar Vallabhbhai Patel, Gandhiji, Nehruji fought for truth, non-violence, and non-weapons. Satyagrah agitated,  went to jail several times, and they forced the Britisher to leave our country.
In this way, the day of August 15, 194 was the golden day for us. We, our country became independent. We have been celebrating this day with great enthusiasm and happiness since 1947. On this day national flag is hoisted on all schools, government offices, the national anthem is sung and tributes are given to all these great men, martyrs who have made efforts for independence. Sweets are distributed.
Happy Independence Day Quotes
Our Prime Minister hoisted the national flag on the Red Fort in our capital, Delhi. There, this festival is celebrated with great fanfare and splendor. All the martyrs are paid homage. The Prime Minister addresses the name of the nation. Many meetings and events are organized. All Indians celebrate the day in their own way.
See More: Assumption of Mary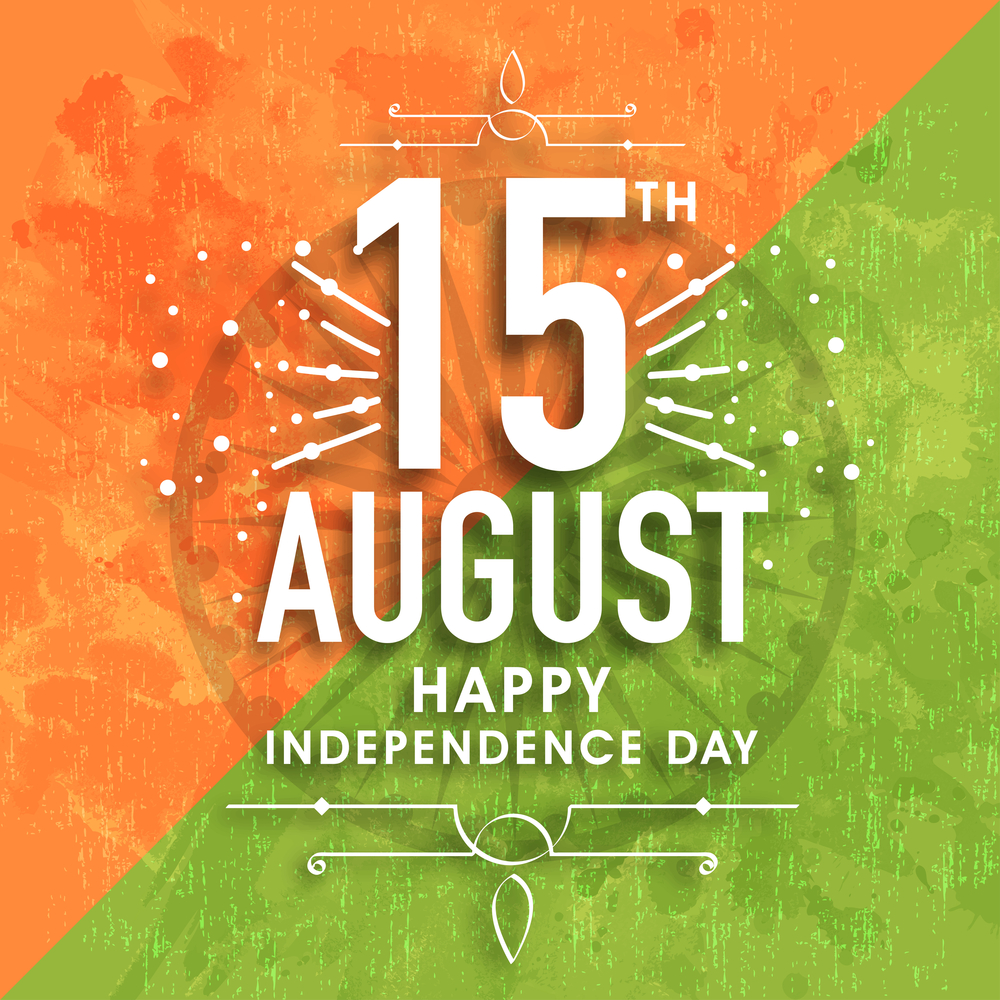 Independence Day Wishes
Schools and colleges also celebrate the day. Students participate in cultural activities, principal hosting the flag, singing the national anthem, and patriotic songs. In private offices, hospital everyone celebrates the day with great enthusiasm.
Every state celebrates, chief minister or governor hosting the flag and giving the speech. People await the Prime minister's speech in front of the television. People watch patriotic films on 15 august and participate in social programs.
Epilogue – This day has historical significance. On remembering this day, the head is bowed down with reverence for those martyrs who sacrificed their lives for the sacrifice of freedom. That's why our righteous duty is to protect our freedom.
Independence Day Wishes Images
Let the country's name be illuminated in the world, do such a thing. Become the seeker of the country's progress, not the obstacle. Remove the bribe, hoarding, black marketing, from the country. Being a citizen of India, do not abuse yourself independently or let others do the same. Stay by the spirit of unity and avoid isolation, internal strife.
Our Independence Day is of great importance. We have to do good work and move the country forward. If you want to download the Independence day images with wishes. Here you get HD quality images with various designs. Easy to download. And easy to share on social sites also.
Like Pinterest, Facebook, Twitter, LinkedIn, Tumblr, and many other sites where you want. If you want to develop our country appreciate women's equality. And celebrate the day also like other days. People should encourage women to get an education and job.