Free Download January 2021 Calendar Monthly Template
January 2021 Calendar
A January 2021 Calendar Month of New Resolutions
Ringing into the New Year is just like ringing into a new phase of life with lots of new dreams. January takes away the crown of beginning among all the months. Let's showered some light on January month.
January is named after the Roman god Janus, known as the patron saint of gates and doors, symbolizing the beginning and the end. Janus is depicted with two faces, one looking back, the other looking to the future – a fitting symbol for this first day of the year. It is only natural for us to reflect on the past year and to look forward to the new year and people look forward to starting a new inning again.
History of The Month
Roman Emperor Numa Pompilius revised the calendar in around 700 B.C. January replaced March as the first month or beginning month of the year. Many religions continued to celebrate the new year on March 25 or December 25 according to their church calendar. Even the Julian calendar did not move to a clear start and end of the year. Most of the world began to see January 1 as the beginning of a new year until the Gregorian calendar, developed by Pope Gregory that introduced in 1582. See More February 2021 Calendar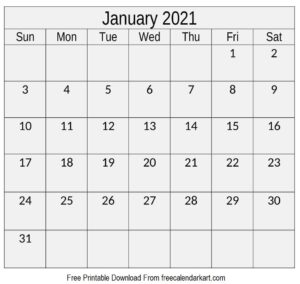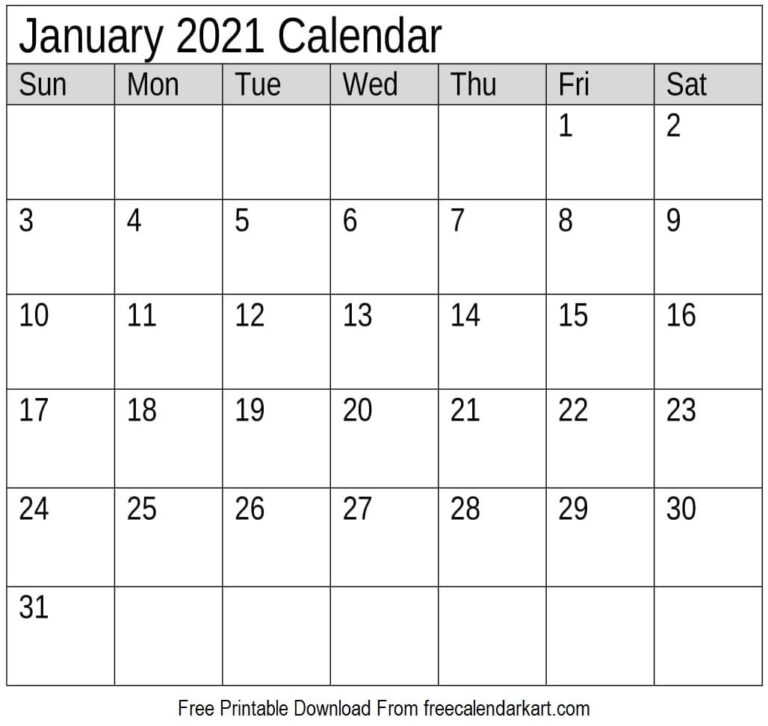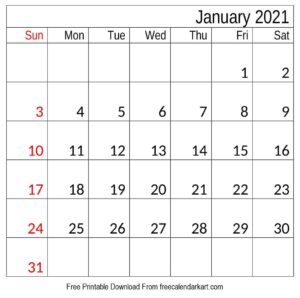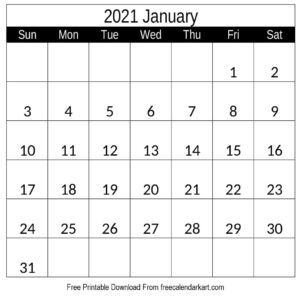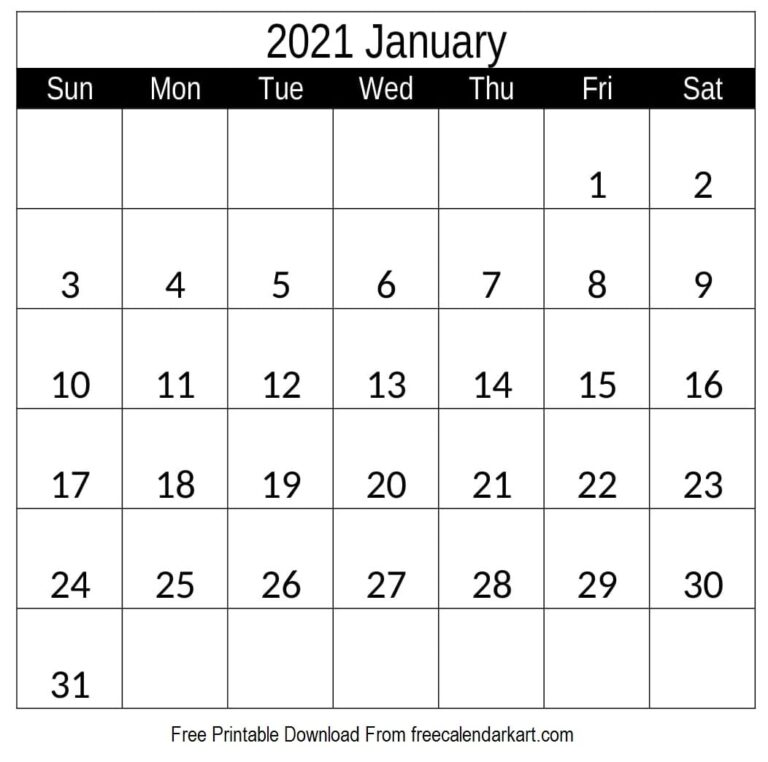 January Calendar 2021
Free Download January 2021 Calendar with Holidays
The need for the 2021 calendar often does not arise suddenly, it's a result of deep analysis. Instead of those who have a lot of free time, some are there who can never make time management for their important works, days, birthdays, holidays, etc. want to plan their day better.
Our daily obligations grow as time goes on, most of the things we have to do within 1 day, within a month or a year, all of this goes crazy at first. But there are always two kinds of people, who
do everything easily, and some are those who work with great stress and fatigue. It is a secret for those who make everything easy, going in an orderly fashion with the help of a calendar.
Here is the list of January calendar formats
January​ calendar in HTML format

January​ calendar in Microsoft excel format

January​ calendar in Microsoft word format

January​ calendar in PDF format

January​ calendar as Image
Purpose of this calendar
​ To​ plan daily Activities

​ To​ increase Productivity

​ To​ follow or remember important Events

​ To​ not missing the deadlines

​ To​ remember Birthdays

​ To​ acquire new Habits
List of the Holidays
January 1 – New year's day celebrated all over the world, with parties and new beginnings with new promises.
January 5 – ​The Twelfth Night, an English folk custom that marks the end of Christmas.
January 6 – ​Epiphany day on this day,​​ Magi—the three wise men or kings—venerated and brought gifts for the infant Jesus​.
January 17 – ​Benjamin Franklin's Birthday, he is not only a statesman or scientist but also considered as the father of Almanacs.
January 20 – ​Martin Luther King's birthday, he was a Civil Rights leader.
January 26 – ​January 26 is marked as Republic day of India.
(1) Festivals in India
January 1 – ​New Year
January 26 – ​Republic Day
(2)​ Festivals​ in Australia
January 1 – NYD form party
January​ 16 – Torch Fest
(3)​ Festivals​ in the UK
Jan​uary 1 – New year
January​ 25 – Burn's Night
(4) Festivals​ in the USA
January 4 to 7 – Backwoods Festival
January​ 7 to 11 – 70 Tons of Metal Festival