Printable October 2021 Calendar For Word, PDF, Excel Template
October 2021 Calendar
Our website has all the services that one looks for before downloading a calendar. Concerning, we are back with an October 2021 Calendar. We have the entire list from January to December of 2021, 2022, 2023, and so on. All these calendars have enough space where you can mark all the important information according to your choice. And for all our beloved users, we offer a free download service.
Download as many as you want and share them with your family members, friends, colleagues, neighbors, etc. Be it any event, a birthday party, upcoming exams, monthly meetings, just download and mark them.
For your ease and convenience, keep the copy at your work desk, study table, living room. You can even set it as wallpaper on your desktop and smartphone. So, don't miss the opportunity and download the one ASAP.
Calendar Templates
A B&W is not engaging enough and seems too boring. But worry not, our template section is full of designer calendars and colors. We have also enabled the photo section where you can drag and paste a photo in the background. Try and explore the templates for the latest design.
Calendar Format
People often find difficulty in downloading a calendar from the internet. But we have the solution to this also. Here at our website, you can get October 2021 Blank Calendar in various formats such as PNG, JPG, PDF, WORD, EXCEL, GIF, etc. Click on the download link, download the one and get a traditional print of 8.5″ x 11″ through a printer. Free download coming month calendar November 2021 Calendar With Holidays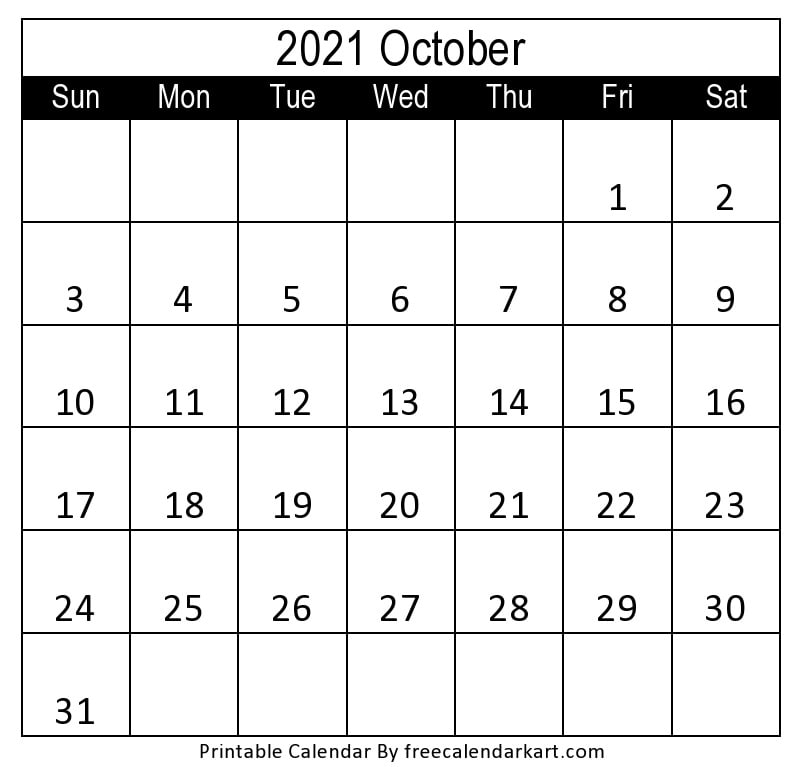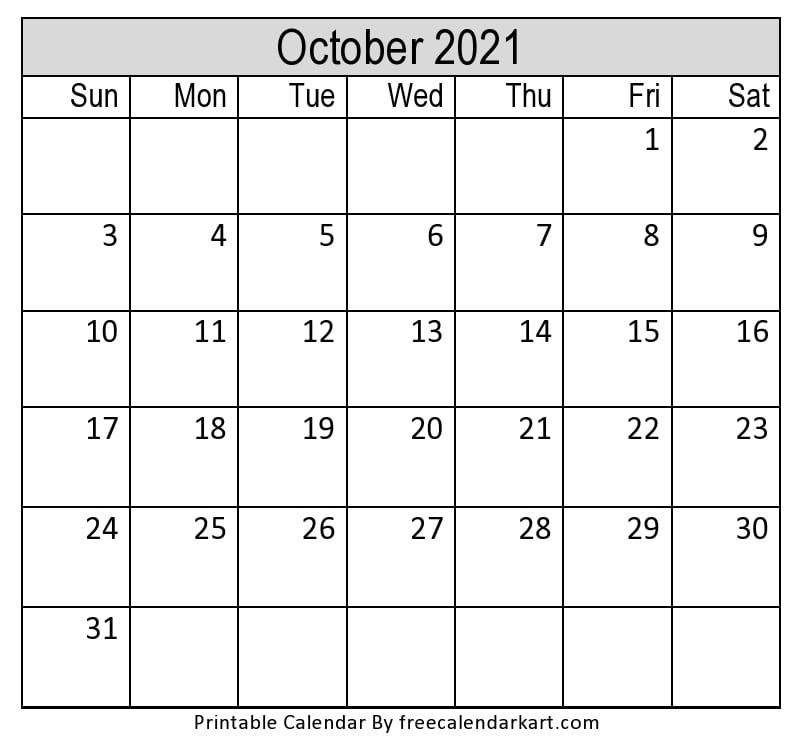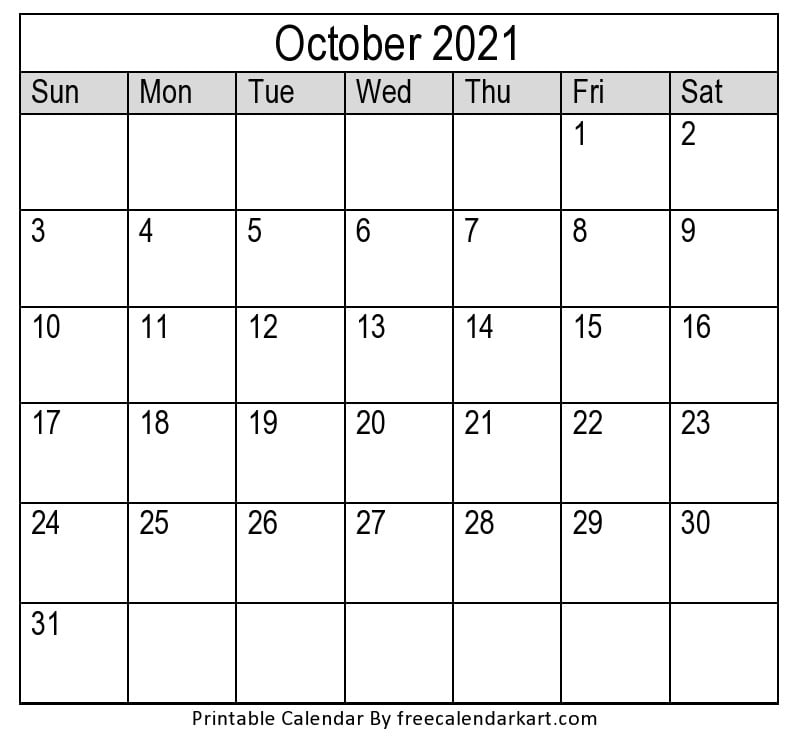 Printable October 2021 Calendar
On coming to the name, October has an interesting story behind it. Starting from the prefix octo, you might have heard it quite a time, such as the word octopus or octagon. Octo means eight, but October is the tenth month so, how octo? It is because, before 153 BC, October was the eight months of the calendar. And when the list reshuffled the month shifted to the tenth spot. However, its name remains the same, and even today, we call it October.
Opal and tourmaline are the official birthstones of October. Opal is a white stone and tourmaline is a pink color stone that is assigned to the people born in October. Calendula is October's flower that represents creativity and fertility.
In our October 2021 Calendar with Holidays, you can find the list of holidays such as Columbus Day, Gandhi Jayanti, Halloween, etc.
Gandhi Jayanti – A national holiday of India celebrated as the birthday nation's father, Mahatma Gandhi.
Columbus Day – It is a federal holiday in America and is celebrated every second Monday of October. It marks the discovery of America by Christopher Columbus on October 12, 1492.
Thanksgiving – Celebrated every second Monday of October in Canada, thanksgiving thanks to the successful passing of the year and harvest.
Dussehra – The Indian Hindu festival, Dussehra commemorates the victory of Lord Rama over Ravana.
Halloween – Halloween is celebrated on the 31st of October every year. The day is dedicated to the death of people, martyrs, saints, etc.