Happy Dussehra Wishes, Quotes, and Images
Happy Dussehra Wishes
Dussehra is a very important festival of the Hindu Religion. It is celebrated every year by people all over India.  It is celebrated on the tenth day of the Shukla Paksha of the mountain month. It is a religious and traditional celebration. Dussehra's word is related to shakti, just like Saraswati is worshipped for knowledge in the same way mother Durga is worshipped for shakti.
It is said that on this day Shri Rama killed the demon Ravana mother Durga killed the demon Mahishasura and Maa Durga had taken the form of Maa Mahishasur Mardini and killed the demons of Chand-mund and Shri Ram Ji worshipped Maa Durga and killed Ravana. Therefore, Dussehra is also known as Durga Puja in other areas of Bengal.
Meaning of Dussehra
The word Dussehra has its origin in the Sanskrit word – " Das-har" which literally means getting rid of ten evils. The Dussehra festival is celebrated to commemorate Lord Rama's victory over Ravana by rescuing his abducted wife and symbolizing the victory of good over evil.
Dussehra is considered an auspicious Day in our Hindu society. The festival of Dussehra is considered the victory of truth over evil and good over evil. On this day, Shri Rama killed Ravana, a symbol of evil. Therefore, we should also abandon our evils and accept the good, only then this day will prove to be meaningful.
See More Happy Columbus Day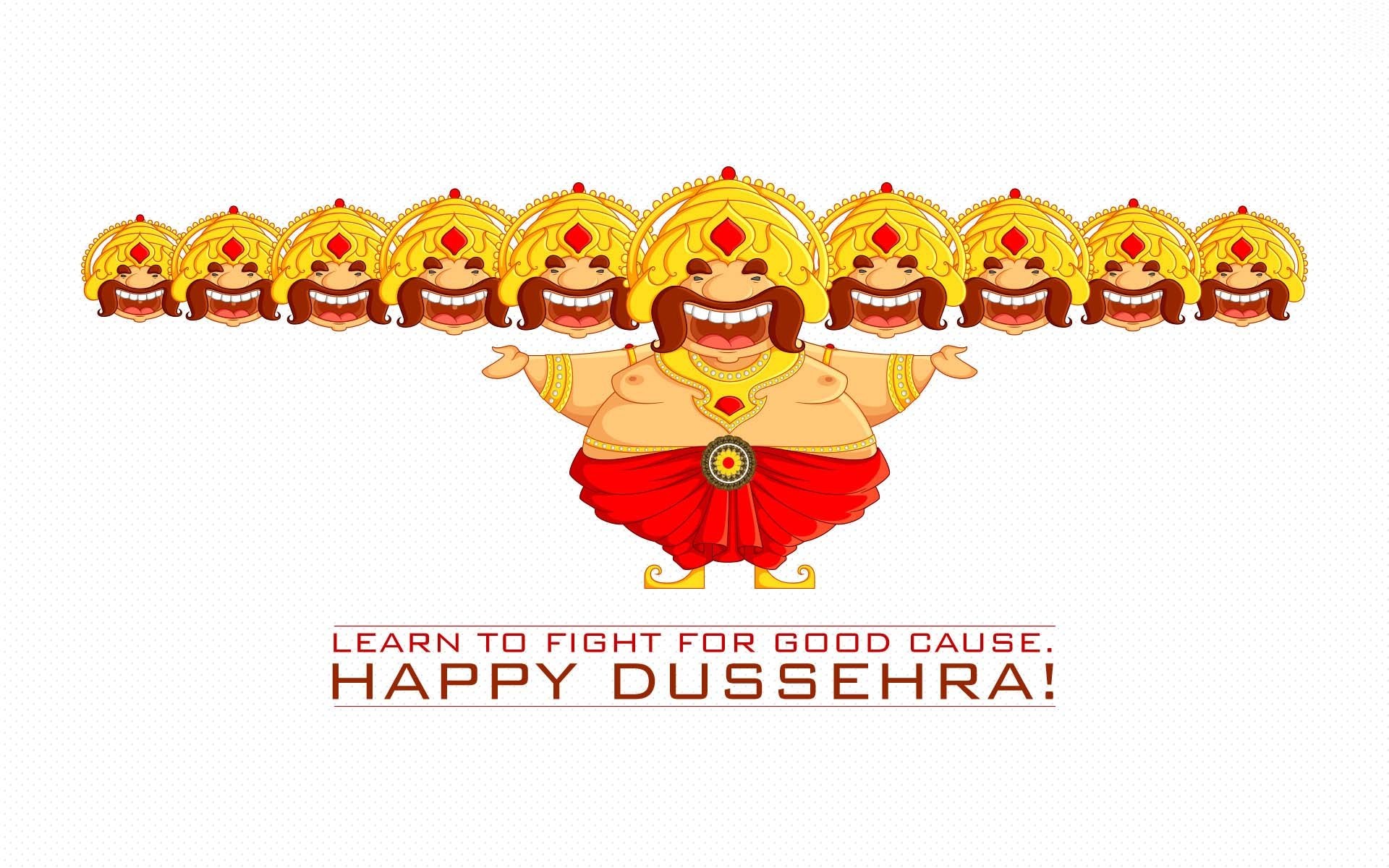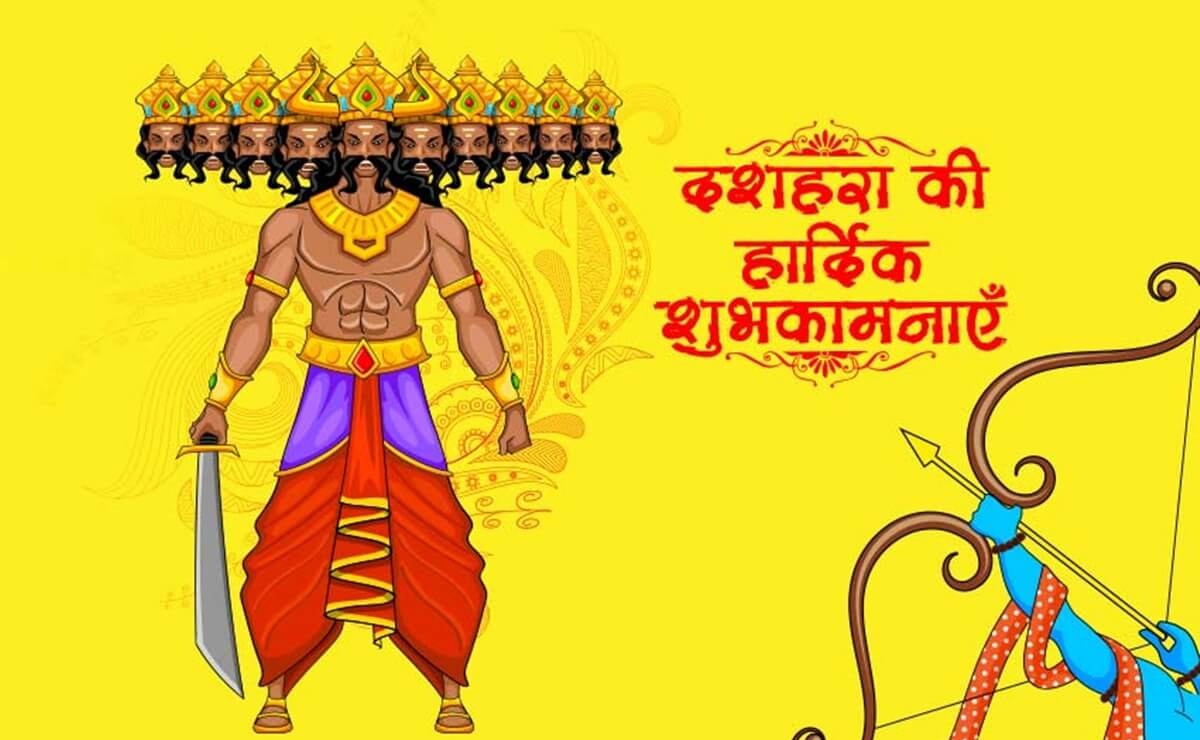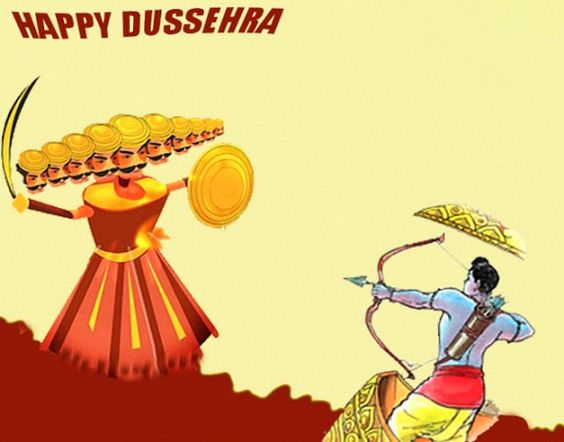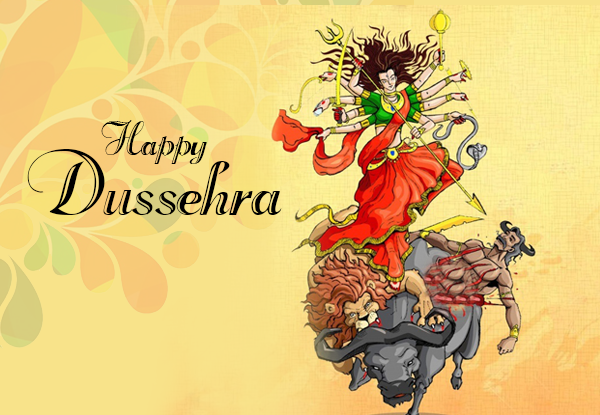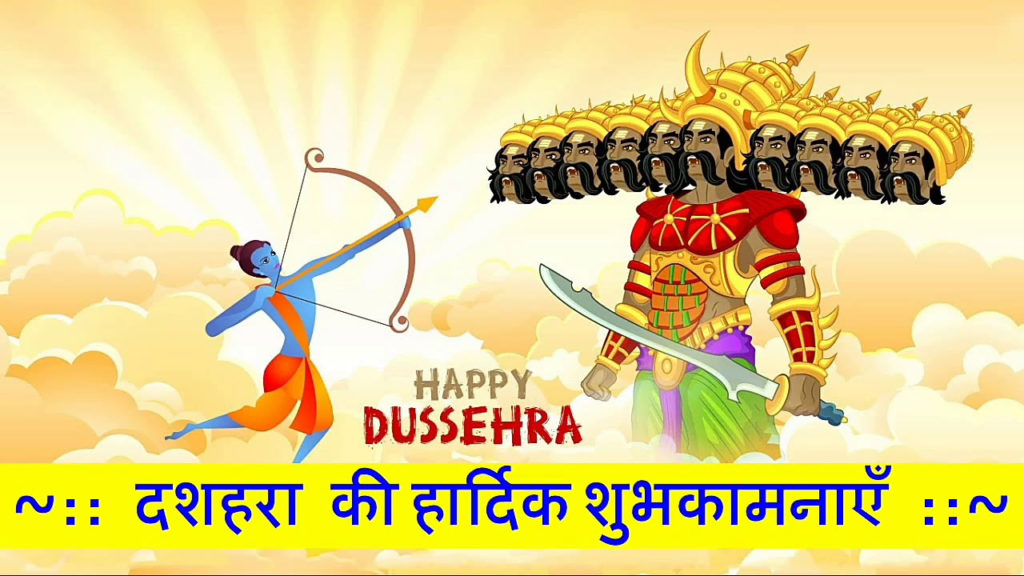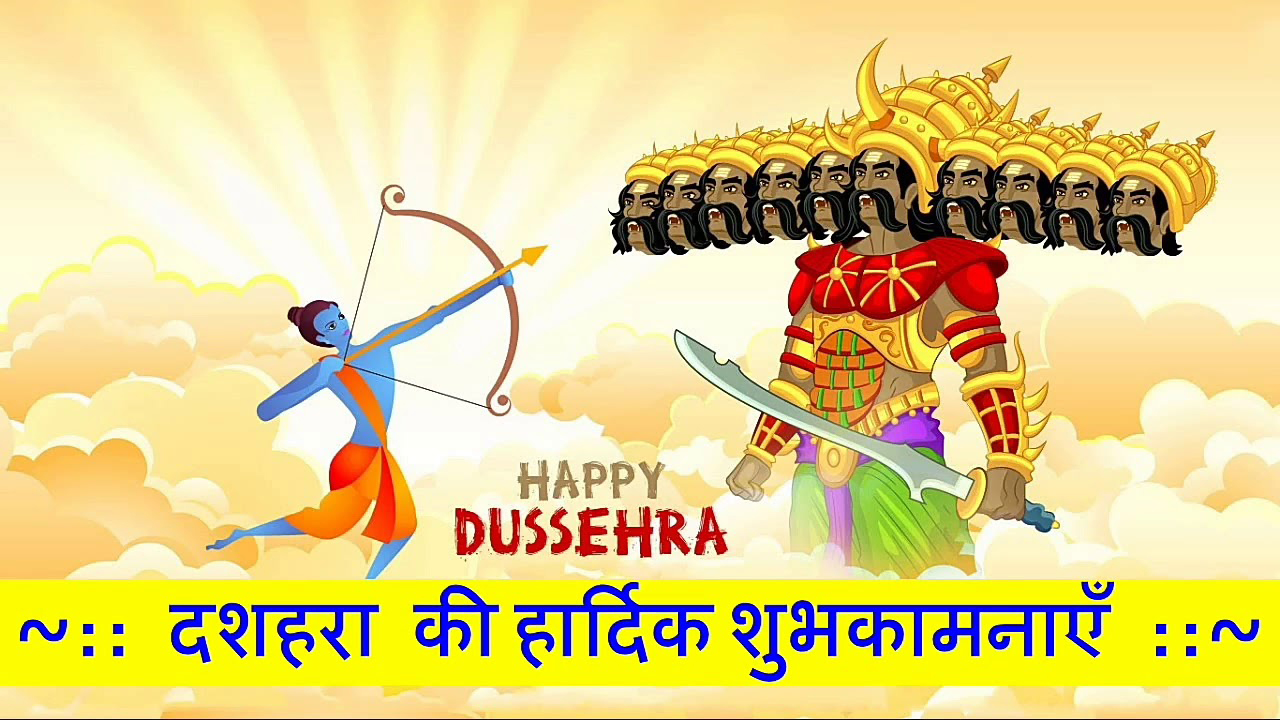 Happy Dussehra Images
Dussehra is celebrated in different forms in different parts of the country. Indian people celebrate this festival with joy. On the day of Dussehra or Vijayadashmi, the crowd starts in the markets in the morning itself.
The shops for toys, sweets, and fruits are decorated and there are various stalls on the roads too. Food shops are crowded. Different types of delicious food are prepared at home.
Dussehra is worshipped in the houses in the morning. People worship their scriptures. People go to see Ramlila in the evening. Ramlila is very crowded on this day. The battle of Rama and Ravana is shown on this day. Rama kills Ravana. Then large effigies of Ravana, Meghnad, and Kumbhakarna are lit.
Crackers are also filled in these mannequins. Various types of fireworks are also performed before burning the effigies. Children are very happy with the sound of firecrackers and fireworks. Thus Dussehra is celebrated to symbolize the victory of good over evil.
How do you celebrate Dussehra?
Power is very important in life, so devotees pray to Shakti from Mother Durga. Statues of Mahishasura Mardini Maa Durga are installed in the provinces of Pt. Bengal, Bihar, Jharkhand, etc. The recitation of Durga Saptashati continues for nine days. On the day of Vijayadashami, there is a program of immersion in the idols of Goddess Durga. The idols are taken through various routes on the banks of a river or lake.
They are immersed there. In this way, the festival lasting ten days comes to an end. On this day people wish everyone and share pictures on Pinterest, Facebook, and Whatsapp. Here you get beautiful wishes for your near and dear ones. Easy to share on social sites also. And easy to download.